These are the words, images, and beers that inspired the GBH Collective this week. Drinking alone just got better, because now you're drinking with all of us.
READ. // "All attempts to get rid of the substance were reportedly in vain, though it's noted that each attempt made a hefty profit for the company in charge of the removal of the substance and there was some question as to how hard they were actually trying." Sometimes, scrolling through Twitter can lead you down weird lil' internet holes, like when I found out about La Mancha Negra, a mysterious and—according to some—deadly black stain seeping across roads in South America.
LOOK. // In this series of beautifully mundane portraits, Heather Glazzard conducts conversations between queer people and their younger selves using photography and hand-written letters, exploring the importance of self-representation.
DRINK. // Timothy Taylor's Landlord
You can't beat a pint of Landlord. Having spent last weekend in Leeds and Manchester launching a Queer Brewing Project beer, I found myself enjoying several cellar-cool, well-kept, sparkled pints of old Timmy Taylor's. Just don't mention the sparkler on #BeerTwitter, though...
READ. // "Analysis of the results allowed the scientists to identify the samples from Glenfiddich, Glen Marnoch and Laphroaig with more than 99% accuracy." Scientists in the U.K. created a synthetic "tongue" out of gold and aluminum that can identify and detect differences between various whiskies. The research claims that the device can be used for other liquids, as well, making it some kind of automated sommelier. A robotic tongue with an impeccable palate is embarrassing to me—the only thing my tongue is good for is getting burnt when I'm too impatient for my pizza to cool down.
LOOK. // I bartended a handful of Lollapalooza after shows this weekend, and the standout for me was Jade Bird's sold-out set at Schubas Tavern. The type of music she writes isn't usually what I gravitate towards, but she completely blew me away. Her entire set kept me wondering whether or not I would hear her vocals slowly crumble apart or spontaneously combust, often at different points within each song; very cool to see live.
DRINK. // BuckleDown & Kuma's Circle Pit American Pale Ale
Kuma's Corner has a great APA on tap right now called Circle Pit: its collaboration with Lyons, Illinois' BuckleDown Brewing. It was the perfect beer to wash down the applewood-smoked bacon, cheddar, frizzled onion, and barbecue sauce that sits on top of the bar's Mastodon burger. Kuma's also has Malört on tap, so make sure to get a shot of that while you're at it.
READ. // "On a recent Sunday afternoon, I take my son out for some beers. He does not drink beer; he is 15 months old. This isn't his first visit to a drinking establishment, and his stroller isn't the only one parked on the sprawling grounds of Jester King Brewery in Austin, Texas." My kids like to hang out with me and sometimes that means finding a kid-friendly taproom to bring them to. We never stay long, but they always have a good time. And now someone has finally written the essential text on kids in bars/taprooms.
LOOK. // I don't go to as many concerts as I used to, so sometimes I resort to living vicariously through the photos taken at shows. One of my favorite music photographers is LA-based Erica Lauren. Whether on stage or backstage, her photos always make me wish I had the time to see all the shows I miss.
DRINK. // Half Acre's Bodem IPA
Half Acre's new year-round IPA was touted as a blend of the old school and the new. You can see through it, it uses new-school hops, it's a little bitter, but is mostly juicy and refreshing. I've been ripping through four-packs at an alarming speed.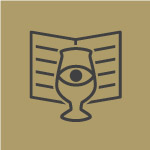 Curated by
The GBH Collective