These are the words, images, and beers that inspired the GBH Collective this week. Drinking alone just got better, because now you're drinking with all of us.
READ. // "We might start out with an emotional question," proposed Thomas Waltz, an economist at the National Climate Program. "The question is fundamental to being a human being: Do we care?" This story will make you feel cold to the bone. Losing Earth: The Decade We Almost Stopped Climate Change is not a light read, but it is a necessary one.
LOOK. // I have watched and listened to Robin Williams' performance at The Met dozens of times, seen him talk to Matt Damon about love on a park bench in Boston, and even witnessed him grant wishes to a young man named Aladdin. Robin Williams: Come Inside My Mind is a stunning portrait of the life of a comedic genius—highs and lows alike.
DRINK. // Sierra Nevada Brewing Co.'s Southern Gothic
My fridge is a series of Lagers. American, Czech, German, and Mexican—it's a multinational endeavor to feed the beast in the last days of summer. But this? This is my unfiltered friend in these 90-degree times. It says "raw" on the can, but it's a fine-tuned, flavor-guided missile.
READ. // In the thick of mid-term election fervor, Beto O'Rourke's campaign to unseat Texas' incumbent Senator Ted Cruz has caused a much-needed stir. His former bandmate (and frontman of The Mars Volta and At the Drive-In), Cedric Bixler-Zavala, sums up his feelings—and mine—in a recent interview: "I truly believe Beto to be the answer. He really gives a fuck."
LOOK. // As I continue to hone my photography skills, I've taken to studying influential photographers. With a trip to New York upcoming, I've been looking intently at Bill Cunningham's work as a street and fashion photographer for The New York Times.
DRINK. // Miller High Life
Lately, I've been reaching for an old faithful. Distinct carbonation and a dry finish make Miller High Life the perfect ending to a long day. It's one of those beers where you take a swig and can't help but make a little satisfied sound. My colleague Jim Plachy may disagree, but it's the true Topo Chico of Beers.
READ. // "My head said, 'I don't know,' but my heart said, 'Send the email.'" I've always enjoyed Journey in a casual way, but I finished this article loving Steve Perry as a person.
LOOK. // While I'm fully ready for summer to GTFO, I'm also happy to watch the gorgeous, animated video for Childish Gambino's "Feels Like Summer" a few times a day until the temperatures drop sufficiently. See how many rappers you can name!
DRINK. // Monday Night Brewing's Dinner for One Spelt IPA
I kinda feel like I got punked by Monday Night's marketing team, but sure enough, here I am, drinking this thing by myself in my kitchen while my child sleeps. My palate isn't advanced enough to tell you what spelt adds to the mix here, but this IPA is so easy-drinking that I may have to double my dinner.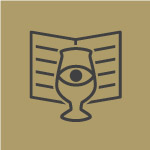 Curated by
The GBH Collective