These are the words, images, and beers that inspired the GBH Collective this week. Drinking alone just got better, because now you're drinking with all of us.
READ. // "As a non-Fellowship member, I require an escort — [I go] through the winding pathways and bronze-laden roundabouts to the derelict winery." My colleague Esther Mobley's insane feature on a still-operational doomsday cult that wound up producing perhaps the best wines in California is a read as twisty as Renaissance Winery's vines.
LOOK. // Rena Effendi's Instagram centers on the everyday things her international subjects do: eating, going to weddings, farming, exploring their towns. But there's an intimacy suggested in her photos. People seem to trust her enough to invite her into the normalcy of their lives. The resulting moments captured are striking.
DRINK. // North Coast Brewing Co.'s Old Rasputin Russian Imperial Stout
I hate to see the OGs go underappreciated. Once in a while, I pick up a North Coast beer, like this Old Rasputin, and sit down with it. It's roastier and drier than many of today's Imperial Stout counterparts (which is what I enjoy about it), but the bittersweet cocoa bite reminds me of the Scharffen Berger chocolate bars I used to eat at Christmas.
READ. // "You can't fucking trade Manu Ginobili. He's Manu Ginobili!" Then he took a big breath. Then he yelled, "HE'S MANU GINOBILI!" This story says more than any 3000-word profile could ever about the legend that is Manu.
LOOK. // I don't know Kristen's last name, but she makes sourdough and posts it on Insta. I have been thinking about this particular photo, and the bread it contains, for well over a week now.
DRINK. // Societe/Stone Brewing's The Skedaddler IPA
With all the fun things happening in the IPA world these days, it's still hard to beat a classic West Coaster. This is one of the best I've had.
READ. // This article about how cheap, bad Rosé ended up on every wine menu from your corner bar to the fanciest restaurants is fascinating. Especially since this kind of thing DEFINITELY doesn't happen in beer.
LOOK. // Back when I was so into video games that I hosted a podcast about them, one of my favorite studios was Visceral. We kept hearing rumblings of one of their games called Ripper, but it never came to be. This week, Polygon wrote an extensive report about the making—and eventual cancelling—of the game. It's worth it for the Jack the Ripper-inspired concept art alone.
DRINK. // Hopewell Brewing Co.'s Outside Voice
Quite possibly my favorite beer this year is this "Mini Pale Ale." It's 4.8% ABV, and as flavorful and juicy as any Hazy Pale Ale I've ever had. The selling point of this beer for me is the mineral-water finish. It's like you're drinking a hoppy Topo Chico. I can't get enough.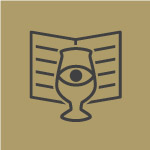 Curated by
The GBH Collective