These are the words, images, and beers that inspired the GBH collective this week. Drinking alone just got better, because now you're drinking with all of us.
READ. // "Leslie from Brooklyn says all of her boyfriend's meals are kid-friendly. 'His usual restaurant order is ginger ale — no ice; room temperature if possible — and fries. Sometimes, two orders of fries. I don't think I've ever seen him order a real entree in a restaurant — not even a hamburger.' " Mel Magazine talks about 'men who eat like boys.' AKA: people I won't invite to my dinner parties.
LOOK. // In my opinion, nobody does better photography in the beer industry than Allagash. Thankfully, they've put all of it on their Flickr page. With more than 5,500 neatly organized images in their photo stream, you can almost taste the Allagash White. It's the perfect inspiration for the beer photographer in all of us.
DRINK. // Shacksbury Cider Rosé
I've had a love affair with Vermont's Shacksbury Cider for some time. I've since looked forward to their Cider Club boxes arriving each quarter with much anticipation. Their latest offering is a bright, dry, and beautifully pink-hued 100% Vermont cider, with a familiar tannin bitterness as a result of aging on grape skins sourced from local wine makers. I'm not usually a wine drinker, but in this case, I'm Rosé all day.
READ. // "The lopsided victories breed complacency and he's worried about a meltdown. 'We are heading towards one,' he says." Regardless of topic, when Wright Thompson publishes words, you're better for reading them.
LOOK. // People are terrible and we should all feel bad all the time.
DRINK. // Wicked Weed Astronomical IPA
It's an IPA in a 16-ounce can, but it's not a NE IPA. What sorcery is this!? Some locals in NC have changed purchase habits post-ABI buyout, but Wicked Weed continues to create interesting beers worth trying. This is a straight-up, no-frills American IPA. I don't know the intricate flavors of Calypso hops yet, but I'll happily open another can to figure it out.
READ. // "It's rare for critics, commentators, and especially commenters to admit that they were wrong. One reason is that they are rarely asked to, and being wrong — even repeatedly — seems to do little harm to their reputations." As an Apple fan, one of the things that annoys me about the way they are covered by tech blogs is the snarky first response to anything they announce. This is a great takedown of that attitude.
LOOK. // One of my favorite bands of all time, The Get Up Kids, are back with their first new batch of songs in seven years. This is the first single off a new EP that's coming out this summer.
DRINK. // Solemn Oath Brewery Lu Kolsch
I just moved to a new place that's not far away from the fine folks at Solemn Oath Brewery. A couple years ago, they made a push into 12-oz. cans which was led off by this GABF-medaling Kolsch. Eventually, this beer got overshadowed when they started canning IPAs, but Lu Kolsch is the SOB beer you'll find the most of in my fridge when the weather gets nicer here.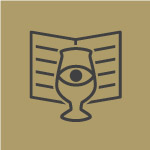 Curated by
The GBH Collective