This year's Chicago Uppers & Downers festival came and went faster than ever before. The new year was a blur of participant coordination, venue walkthroughs, keg deliveries, swag bag stuffing, and all of the activities necessary for pulling off this festival—a celebration of coffee beer for almost 800 guests over 30 participating roasters and brewers. We also added more events to the calendar, blowing out U&D into nearly a full week of festivities.
Our fourth annual iteration of the Chicago fest saw the return of many favorite brewers and roasters, along with some new partners and exciting changes to the event. The coffee beers that we are lucky to feature continue to evolve the category each year—pushing into new styles and experimenting with new processes. To call out any specific beers means that I'm not calling out dozens of others that were also amazing, but to give you a sense of the range of creativity and exploration, I'll highlight a few of the notable beers that I tried.
My favorite was a tart Grisette fermented with brettanomyces (Hopewell Brewing Company's Side Salad), and cold-steeped on cascara, in collaboration with Metric Coffee. It was light and bright and soft. Another beer on the light end of the spectrum Grahammie Cakes—a golden ale mashed with graham crackers, brewed with lactose, and conditioned on cinnamon and coffee—by Maplewood Brewery (also with Metric Coffee). Off Color Brewing and Passion House Coffee brought Little Friend with Coffee, a Belgian table beer with Ethiopian Sidama Guji.
While the variety and experimentation of light coffee beers continues to be a super intriguing part of U&D, each year the nuance and sophistication of the stouts and darker beers grows. On that end of the spectrum, was Solemn Oath's Beverage of Champions Rock and Rye—a Milk Stout with sweet orange peel, coffee, cherry, and vanilla, aged in rye barrels. Another darker beer came courtesy of Allagash Brewing Company. A Belgian-style stout, Map 40 Mokha Java, was made with cold-brewed coffee from Speckled Axe for a nutty, chocolaty, and roasty beer.
Then, in the how-do-you-even-define-it? category, you have a beer like Goose Island's Hazy Delores—a blend of Lolita, cold brew from Intelligentsia, Bourbon County Stout, and Goose Winter Porter—all coming together in the form of a chocolate raspberry coffee sour. The range of expression for this single ingredient (coffee) just grows and grows and we are here for it. You can see the full list of 2018 beers here—it's truly wild.
One notable shift this year was the expansion of and emphasis on the Case Studies, our favorite aspect of the fest. Case Studies involve a brewery and roastery partnering-up to explore a range of coffee-beers, working together to tell a story about how coffee can be used to build and develop beers. This year we were proud to partner with a total of five different brewer/roaster pairs to bring their point-of-view to our guests.
Brewery Bhavana, out of Raleigh, NC, partnered with Counter Culture Coffee to highlight how pairing different coffee processes and roasts with their Stem Saison results in subtle but distinct differences. They also paired Grove, their wildly popular DIPA, with a Geisha Variety Finca Nuguo from Panama, one of the rarest and most sought-after coffees in the world. Among many other accolades, Brewery Bhavana has been named one of America's Top 10 new restaurants by Bon Appetit and was short-listed for a James Beard award this year.
Burial Beer Co. from Asheville, NC makes a variety of mixed-ferm saison and sour beers, as well as a wide variety of stouts and lagers. They, too, worked with NC-based Counter Culture Coffee to showcase that range of styles, including an oak-aged Witbier, a Pils-style Lager, a golden saison, and a Bourbon barrel-aged Belgian-style Tripel. Working with Counter Culture is part of an ongoing relationship and intellectual pursuit for both these brewers, and it's paying off in some of the most progressive beers we've had at the fest.
Cruz Blanca Brewery from Chicago is inspired by a Mexican flavor palate, creating beers with a culinary cross-over appeal. They worked with Sparrow Coffee (also active in Chicago's culinary scene) on a case study of seven different beers—including an IPA with tea, a black and blonde riff on the black and tan, a latte-inspired Imperial Stout with a performance aspect usually reserved for the cafe bar, and a Chardonnay barrel-aged wild ale.
Prairie Artisan Ales from Oklahoma City has been making some of the most sought-after beers in the country—a full spectrum of farmhouse, Belgian-inspired, and barrel-aged beers. For U&D they collaborated with Spaceship Earth Coffee, a roaster that shares ownership with the brewery, to bring a range of five coffee beers to the fest. Coffee Y'all, in particular, was a big hit—a coffee-infused version of their All Y'all collab with American Solera. They also brought a hoppy coffee ale, two different imperial stouts, and a milk stout.
Rounding out the case studies was 4 Hands Brewing Co from St. Louis, MO who participated in both sessions of the fest. 4 Hands and their coffee partner, Goshen Coffee in nearby Edwardsville, IL, are long-time U&D veterans. This year they leveled-up by bringing a set of barley wines—taking two different coffees, with both a natural and washed process, to create four distinct beers.
In the "uppers" department, our roaster partners continue to introduce guests to new interpretations of what coffee can be. Back in 2014, many festival goers sought out the chance to taste single origin espresso side-by-side for the first time. This year roasters were excited to see the fanbase for the roaster bar growing, with more experienced guests asking thoughtful questions than ever before. It's exciting to see this engagement grow. As always, our friends from the coffee world use machines and tools from La Marzocco Home to showcase a wide range of world-class coffees—from a Burundi Nemba Natural with densely sweet blackberry, honey and red currant flavors and a bright lime-like acidity from Kickapoo Coffee, to a washed-process Colombia El Zorro Rojo from Passion House, with tasting notes of Mr. Pibb, cotton candy, and Necco Wafer. You can see the full list of 2018 coffees here.
Another new experiment this year at U&D was a station devoted to learning how to pull your own espresso. An extremely difficult task to master, our guests were given a quick crash course by the team from Counter Culture Coffee. Tucked into one of the theatre boxes at Thalia Hall, guests were walked through the steps on a La Marzocco Linea Mini, and then were able to make their own coffee beer using base beers from Bhavana and Burial. We were thrilled by the curiosity and engagement of our guests and the dedication to craft by our partners.
At Uppers & Downers, we're always looking to help educate our guests on the ways in which coffee and beer are similar, and the role that process plays in both products. This year we were happy to partner with Guinness to talk about "roast." The team brought in various malts for guests to smell and feel, along with a portfolio of their stouts with various grain bills. They also brought a Cascara Triple, specifically made for Uppers & Downers at the new Guinness Open Gate Brewery & Barrel House in Maryland—the first beer to leave the facility. This special beer was made from Nicaraguan cascara and Brazilian coffee beans from Vent Coffee Roasters out of Baltimore, MD.
Beyond coffee, beer, and coffee beers, guests were treated to even more food and drink options this year. 2018 saw the return of the Irish Coffee cocktail. Using Powers Whiskey and Counter Culture Coffee, Mark Phelan of Revival Food Hall shared his winning interpretation—adding a passion fruit cream and a shaved Tonka bean for a twist on the classic cocktail. Fest goers were also treated to whiskey donuts from Powers, coffee-dusted popcorn, and Chicken and Waffle pizzettes with Coffee Stout Syrup from Dimo's Pizza. Upon leaving the fest, guests were treated to a chocolate oat milk drink, from our friends at Oatly and the Bakery at Fat Rice.
All of this is exciting and unique and I'm so impressed by the passion and innovation that our partners bring. But my favorite aspect, every year, is the energy of the fest and enthusiasm of our gathered guests. The buzz of the crowd, the chance for guests to try lots of new things, the opportunities for relaxing and taking it all in—Thalia Hall creates a great backdrop for engaging with beer and coffee experts and novices alike. We love that people come back year-after-year and we hope to continue to reach new audiences and create new fans of coffee and coffee beers.
This engagement and curiosity is what inspired us to expand Uppers & Downers into nearly a full week of events this year. In addition to our repeat auxiliary events (the cocktail competition and hangover party), we were able to add new events focusing on coffee, beer, and food.

We started off the week with our Irish Coffee Cocktail competition at Tack Room—always a great time, with great drinks. On Wednesday we partnered with La Marzocco for a hands-on demo event and with Oatly for a tour of Chicago roasters. We were able to show off some of their collab beers, meet a 3rd generation coffee farmer, and more. Thursday we held a tap takeover preview event at Publican Anker, where we highlighted non-coffee beers from our Case Study partners. Friday night we held our inaugural beer dinner—a huge highlight of the week for anyone who was able to attend. After the fest, everyone was encouraged to swing by Longman & Eagle for an after party. Lastly, we held our Hangover Party on Sunday, hosting for the first time at Hopewell Brewing, and partnering with Metric Coffee and Bang Bang Pie.
We were thrilled with the reception that all of these got.
Thanks so much to all of our awesome partners and sponsors, brewers and roasters, as well as our venue partner, Will Duncan and the team of 16" on Center and Thalia Hall, and our Uppers & Downers co-collaborator, Stephen Morrissey, director of brand strategy at the Specialty Coffee Association.
And in a blink of the eye, we're two months post-event and racing toward the next. Later this month, we'll be in Nashville at the Craft Brewer's Conference—hosting an Uppers & Downers case study with Barista Parlor and two other events: a panel on storytelling called Pulling Threads and a provocative, round-robin style discussion called Strong Feelings.
We are also hosting our second Uppers & Downers London, this May 19th, at Mick's Garage in the Hackney Wick neighborhood of London. We hope you'll join us for this awesome line-up of brewers and roasters.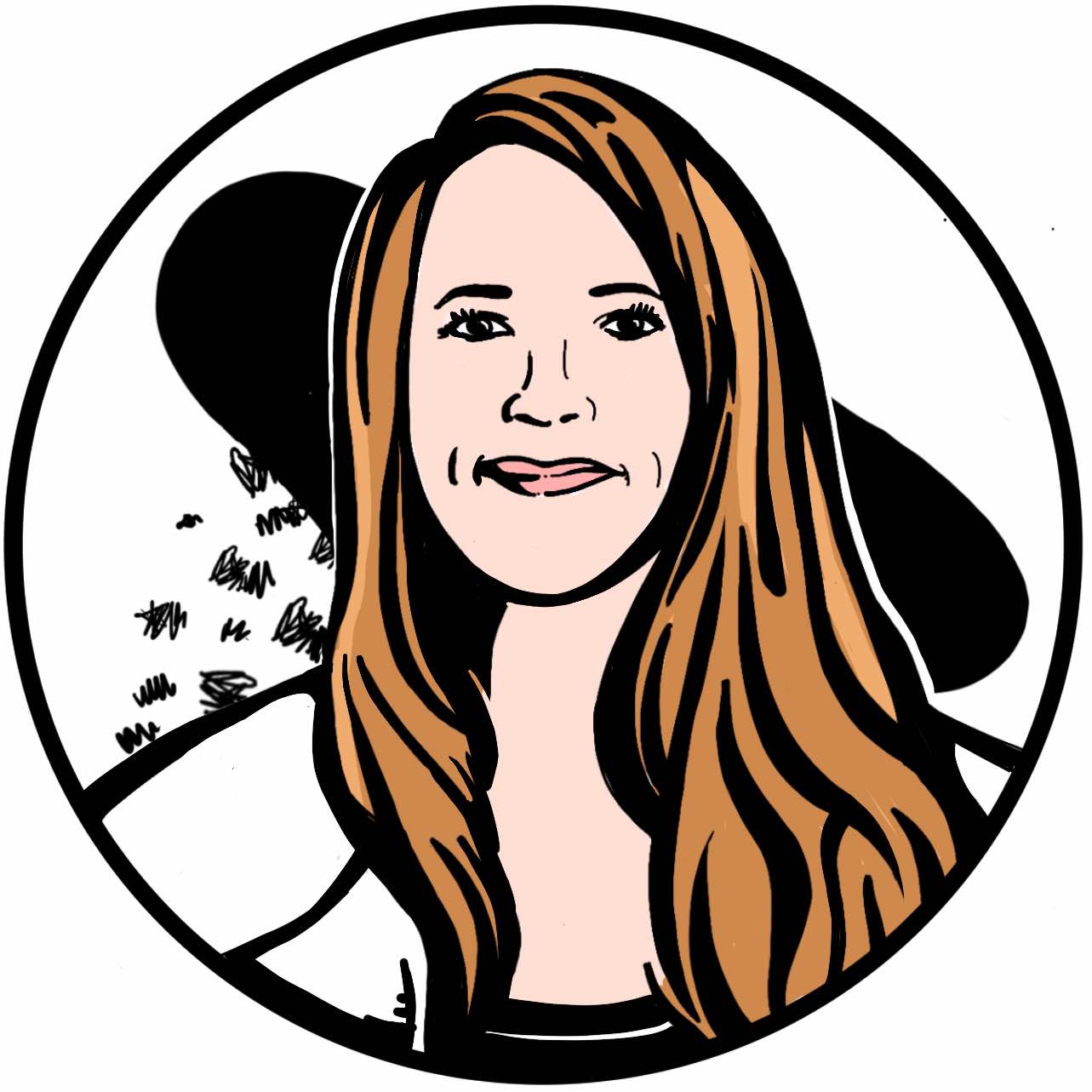 Words by Hillary Schuster
Photos by Stephanie Byce