These are the words, images, and beers that inspired the GBH collective this week. Drinking alone just got better, because now you're drinking with all of us.
READ. // "Either way, Hugh's beers were highly hopped and people in Portland began to take an enjoyment in his beers. Soon, the trend of high hop beers caught on in the US." The legend of Hugh Malone, recounted in all its hoppy glory.
LOOK. // Kick off 2018 with a look at miniature artist Tanaka Tatsuya's calendar. Fun, playful, and inspiring miniature images that creatively capture everyday occurrences.
DRINK. // Goodfire Brewing's Prime
Perhaps the newest brewery in Portland, Maine, the folks behind Goodfire—Gordon, Chris, David, et al—hit the ground running, brewing some delicious, drinkable, NE IPA-styled beers. Prime is a Citra-forward IPA clocking in at 6.5% ABV. As a fan of the Citra hop, this smooth and incredibly flavorful beer is a bright sign of things to come from the new kids in town.
READ. // "Washington is one of the most exactingly planned cities in the country — from its elegant avenues and roundabouts, to its intricate height limits and sweeping Mall — and yet here is the chipped tooth that gives the town some character, and hints at a grittier, improvised past." Dan Zak does a beautiful job diving into the quirky history of one of DC's worst intersections, both crediting and lamenting L'Enfant's vision for the city's overall navigation. Pieces of writing like this are rare.
LOOK. // I've always been fascinated by drone photography—that space, just above our heads but not all the way in space, remains relatively virgin. This list captures a brief example of what the future of photography might mean, and honestly, the HDR shot of Dubai is worth the click alone.
DRINK. // Black Narrows Brewing's Crummy Family
This mixed-fermented Farmhouse Ale packs plenty of funk on the front end, and backs it up with a delicate-but-lingering peach aroma. The funk drops out in the taste, replaced by Ritz-esque buttery cracker and enough yeast character on the back of the 6% ABV to remind you who did the heavy lifting in this recipe. It's perfect, really, given that its east-coast island home means one could watch a pretty spectacular beach sunrise from the parking lot of the brewery.
READ. // For Punch, Megan Krigbaum asks a panel of experts if natural wine will become mainstream in 2018. As panelist Jon Bonné puts it, "When you stop existing on the fringe, you have to transition from being a movement...to embracing a commercial proposition."
LOOK. // Putting the context of this series of photographs by fellow Londoner Phil Sharp to one side, what I admire most about these shots is the way they evoke a side of London that only locals will ever really see.
DRINK. // Burnt Mill's Green Path IPA
Unless you've been living under a rock for the past few months, you won't have missed the emergence of Burnt Mill brewery onto the UK scene. Green Path is a dry, juicy, and bitter British interpretation of a West Coast IPA—an impeccable one at that.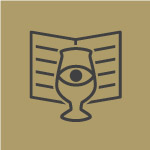 Curated by
The GBH Collective