This is the artistic and intellectual inspiration that has burrowed its way into the mind of GBH this month. Great reads, stunning images, and beers that chart new territory. Drinking alone just got better.
READ:
// "That Franco was a wicked cocksucker, but they certainly never bothered killing poets in America." Jim Harrison shares his wild-child wisdom with Esquire.
// "Right now it's doing exactly what it needs to do. I have this awesome cucumber tomato beer in my hand and you've got it in your hand and we're talking about it." A sneaker blog talks beer for a moment.
// "People keep asking us, 'When will the bubble burst?' " said Eric Gregory, president of the Kentucky Distillers' Association." Distillers are betting big on current trends.
// "If I cede to you the power to decide how things are to made and cooked and taste, I lose myself. Besides, to tell you the naked truth, I think I have higher standards than you do." Chef talk is kind of like brewer talk.
// What's the Dribble effect? Hint, you see the same thing in beer brands all the time.
// "I marvel at people who are in the startup phase who plan vacations. How can you even think about a vacation?" Widmer's founders talk about their start-up days, and not wanting to be carried out of the brewery in their old age.
// "'Made in China" is a complicated statement in many people's minds (my own as well), so I was not content to manage this project blindly from across the globe." Manual Goods founder, Craighton Berman, travels to China to meet his makers.
// "The role that has gained the most glory in recent years, 'chefs and head cooks,' offers a median wage of just $12.34/hr." There are similarities between the culinary and brewing worlds. And there are differences. Important ones.
LOOK:
// Jonathan Armstrong (@Fitsallun) is a modern quilter, and beer lover in Oregon who shares beautiful adventures on Instagram.
// Fourth is King, a newish streetwear brand in Chicago, made a t-shirt that perfectly captures summer by the lake.
// This is how Drew Park, a coffee roaster in Nashville, lives out his days — as documented by the inimitable Selby.
// I found Montana-native, Charles N. Hedeen, when he travelled the country installing windmills in remote American landscapes. And he always took his camera. Over the years, he's been like a photographic conscience to me.
DRINK:
// Cigar City gives the "Florida Weisse" style another big push with Dragon's Blood, a dragon fruit berliner-like beer for the ongoing summer. The Florida Weiss is essentially a traditional German Berlinerweiss fermented with fresh fruit for some added sweetness and exotic flavor over the lacto tartness. The style is made all over the state and celebrated at the annual Berliner Bash, formerly hosted at Peg's Cantina where the pseudo-style was invented.
// Transient Ales, Chicagoland's newest nano and a "side project" of sorts out of One Trick Pony in Lansing, IL is getting ready for its first subscription release day. The trend of small start-ups locking in a loyal customer base continues as a way to generate critical cash-flow in their earliest days.
// Victory, known mostly for it's incredibly technical and clean German-style and hoppy beers, released Wild Devil again, a brett version of their Hop Devil IPA. They made this about 5 years ago, tried again a couple years after but dumped it, and now they're giving it another run. It's a yeasty, slightly appley IPA with a big nose and a slight blue-cheese-like funk. Barely sour, citrusy, and lovingly hopped.
// Bells is trying something new with the Planet Series, releasing a reddish double IPA, Mars - The Bringer of War, to high acclaim. This could be the series that finally moves the conversation beyond the venerable Hopslam. Next up, Venus - The Bringer of Peace, a blonde ale with honey, apricot, cardamom, and vanilla.
// Side Project released Saison Du Blé. A delicate, billowy wheat saison with a brett concoction. Lots of buttery, silky character that could be mistaken for a diacetyl off-flavor if it wasn't so. damn. good. Desirable diacetyl characteristics are intentionally cultivated in Chardonnay production, likely leaving a trace in the barrels that brewer Cory King ages this saison in. Because science.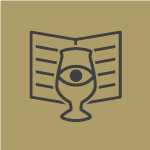 Curated by
The GBH Collective