These are the words, images, and beers that inspired the GBH Collective this week. Drinking alone just got better, because now you're drinking with all of us.
READ. // "But most of all, what he's sharing makes one thing clear—Billy Porter didn't evolve into this phenomenon. It took thirty years for the world to catch up." This profile of the absolute-fucking-icon Billy Porter is as inspiring as it is beautiful. And, my god, that couture.
LOOK. // I can't tell if Ian Rayer-Smith's paintings herald the end of the world or are simply masterfully expressive. I think they might be both.
DRINK. // Northern Monk's Faith
I had the good fortune to brew with Northern Monk at the end of last month for The Queer Brewing Project. Great brew day aside, one of the highlights had to be drinking fresh Faith, Northern Monk's juicy Pale Ale, straight off the canning line.
READ. // "It's not easy to survive being frozen solid. Jagged ice crystals can shred cell membranes and other vital biological machinery. Many plants and animals simply succumb to the cold at winter's onset, willing their seeds or eggs to spawn a new generation come spring." The world is slowly ending, but at least we'll get cool notifications about the 40,000-year-old stuff that's melting out of the permafrost. Last month we had a severed wolf's head; this month we get a clump of moss that scientists were able to revive and grow.
LOOK. // I am obsessed with Sara Hagale's Instagram.
DRINK. // Revolution Brewing's Freedom of Speach
I picked up a sixer of Revolution Brewing's Freedom of Speach Session Sour during this week's heatwave. I love summer, I love peaches—hell yeah. Plus the can design was ambiguous enough to drink out of during my humid walk from the grocery store. Two thumbs up for light beers (and for not getting a ticket for drinking in public).
READ. // "'Racism in West Virginia is a mile wide but an inch deep,'" Smith says. "'When you talk to West Virginians you realise race is not what is motivating people.'" A good read on corrupt resource capitalism, financial disparity, the opioid crisis, and most importantly, how politicians (COUGH *Democrats* COUGH) can actually listen, relate and help constituents outside of metropolitan bubbles.
LOOK. // For the design nerds, here's a giant book of forgotten logos from the USSR; I just received my order over the weekend and it is major eye candy. Oh, and check out Chris Maggio's photographs of the aging punks at Warped Tour who refuse to sell out.
DRINK. // Goose Island Lost Palate
After winning a battle with melanoma, Goose Island's brand ambassador, Jonny Coffman, could (mainly) only taste cinnamon and mango. With the help of Todd Ahsmann, brewmaster Jared Jankoski and brewer Quinn Fuechsl, Jonny brewed Goose Island's first Hazy IPA with cinnamon, mango and lactose. The end-result is a super-drinkable NEIPA, and the cinnamon is a surprising but strangely fantastic add. Highly recommend drinking in a shallow kiddie pool on a stifling hot summer day.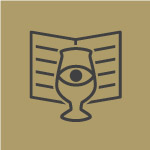 Curated by
The GBH Collective