These are the words, images, and beers that inspired the GBH Collective this week. Drinking alone just got better, because now you're drinking with all of us.
READ. // "We stand with Stacey Abrams and the hardworking people of Georgia, and will donate 100 percent of our respective episodic fees for this season to two organizations leading the charge against this draconian law: the ACLU of Georgia and Fair Fight Georgia." Thank you, J.J. Abrams and Jordan Peele. This is how it's done.
LOOK. // If darkly humorous, smartly written, plot-twisty shows about death are your thing, why, join me in enjoying Dead to Me's first season on Netflix. Every single episode of the first season surprised me.
DRINK. // Alvarado Street Brewery/Creature Comforts Brewing Company's Continental Drift
This tallboy made its way to me across the country via a coworker, bringing with it sunny days and high-90s temps. Everything about this Hoppy Pilsner collab practically hollers summer—that 5.5% ABV; the easy-drinking, dry finish; that faint hint of fruitiness. Guess I'll have to head out West and have some more.
READ. // "As a source with knowledge of the situation, who is not authorized to discuss the matter publicly, summarized this person as follows: 'This is a nutcase who is addicted to fucking with the trains.'" This mind-boggling account of a subterranean "supervillian" lurking in the tunnels beneath New York is fascinating—and terrifying.
LOOK. // Cy Twombly's work first struck me when I saw one of his pieces as a teenager, and I'm still thinking about it to this day. The poet of the all-important abstract impressionist movement, his works are so versatile and evocative that it's hard not to be pulled back to them, time after time.
DRINK. // Harvey's Sussex Best Bitter
Much to my chagrin, I only enjoyed my first Harvey's Best this week. An all-time classic Best Bitter, it had everything I'd hoped for: caramel, grassiness, a little nuttiness, and a strong pull back to the bar for more. If only I'd obliged.
READ. // "The greatest freedom is the freedom to command one's own time." I didn't initially see how I could connect with The New York Times' recent opinion piece, "Power? No, Thanks, I'm Good." It's not that I'm seeking power; I just don't understand avoiding it in a blanket fashion. Digging deeper, though, I found a connection between one of the article's main concepts and what I know so many of my friends and family members feel.
LOOK. // The cinematography of the Star Wars movies has always been nothing short of incredible. And if Annie Leibovitz's behind-the-scenes photographs and portraits of the cast members of Star Wars: The Rise of Skywalker are any indication, the next film in the epic series will not disappoint.
DRINK. // Shared Brewing's Oranges on Wheat
On a recent trip to St. Louis, I spent a lot of time sharing beers with friends at Side Project. Oranges on Wheat from Shared Brewing, the collective brand of those who work at Side Project, is the one that stood out. The Belgian White Ale pours with an orange glow, and offers a pleasant intermission from Side Project's lovely, barrel-aged beers.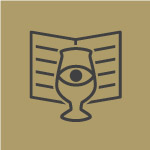 Curated by
The GBH Collective