These are the words, images, and beers that inspired the GBH Collective this week. Drinking alone just got better, because now you're drinking with all of us.
READ. // "If the design makes sense — if it's logical — but you still end up blasting your eyes with acid? It's bad design." Polygon offers a staggering post-mortem (it took me six hours to read this) on Red Dead Redemption 2 that's also a critique of design elements of all shapes and sizes. An absolutely fascinating read whether you're into video games or not.
LOOK. // Speaking of Polygon, back in March at the most recent Penny Arcade Expo, Brian David Gilbert gave a tour de force comedic performance where he "tried" to recreate the PokéRap. (That's the song from the end of every episode of the original Pokémon cartoon.) Please set aside 33 minutes to watch this.
DRINK. // Right Bee Cider's Blossom
This is far and away the best thing I've ever drunk from Chicago's first cidery. Blossom is a semi-dry cider with the addition of cherry blossom and lemon myrtle (yeah, I had to look that last one up, too). True to name, it lends a slight lemon flavor that pairs perfectly with the delicate cherry note from the blossoms. It could be a cherry-lemon Italian Ice sweetened with apple juice.
READ. // "Being busy — if we even are busy — is rarely the status indicator we've come to believe it is." I am always busy. When I'm not busy, I feel guilty. When I feel guilty, I give myself more work to do. You see how this cycle goes. The New York Times recently reminded me that, sometimes, it's OK to do nothing. By "nothing," I don't mean bingeing Netflix shows and playing Candy Crush—more like looking out your window or sitting on a bench quietly. Real nothing.
LOOK. // I love food (duh, who doesn't), and like every person who has an Instagram account, I love stunning photos of food. Esteban Castillo launched Chicano Eats a few years ago, a website and Instagram account showcasing the recipes he grew up with in a Mexican-American home. His stunning photos epitomize the beauty of honoring one's childhood recipes.
DRINK. // Middle Brow Beer Co.'s Sabro Crush
I live just within walking distance of Chicago's Middle Brow Bungalow, and it's one of those spots where you know you'll see all your friends. It's also a place where I almost always order based on the descriptors they write. For this 4.7% Session IPA: "Remember that time you dusted your carnival cotton candy with grass clippings? No? Well, this soft session IPA will help your memory."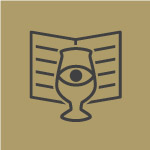 Curated by
The GBH Collective