These are the words, images, and beers that inspired the GBH Collective this week. Drinking alone just got better, because now you're drinking with all of us.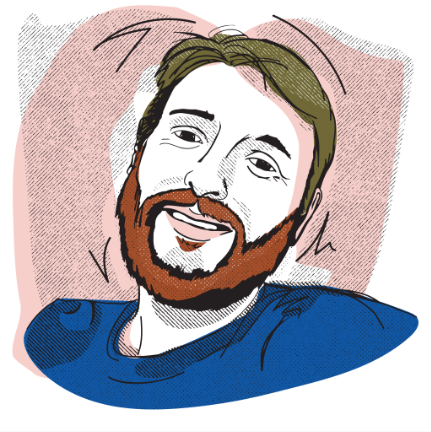 READ. // "At one gathering, an albino python was released onto a lawn and a tiger paced in a cage for the amusement of cocktail-sipping guests." It's a story about an Australian man who went undercover, posing as a pro-gun advocate, to infiltrate the NRA. And the resulting footage has ended up exposing Australian politicians planning to seek NRA advice and cash to help change Australian gun laws. Good guys win!
LOOK. // SO – IL (Solid Objectives – Idenburg Liu) is a New York-based architectural design firm commissioned by the National Gallery of Victoria to create colorful and modern display boxes for its historic porcelain collection. Rather than being hidden in stuffy glass cases in the back of the gallery, the porcelain figures are now right in the middle of the light-filled court at the entrance of the gallery.
DRINK. // 3 Ravens' Nat Rav F*cking Merlot
This is the first in a new series of barrel-aged Wild Ales, aged on wine skins. 3 Ravens is a brewery that's really starting to stretch its legs, and this beer/wine hybrid is straight up funky juice with a luscious mouthfeel and all sorts of rounded-but-unusual fermented flavors.
READ. // "Artemisia produced several versions of the painting and kept coming back to it, working on the use of light and the dynamics between the three figures, whose story comes from the Bible. Essentially, Judith is being helped by her maid to kill a drunken general who is going to take over her home city of Bethulia." I used to have this painting, Artemisia Gentileschi's "Judith Beheading Holofernes," as desktop wallpaper to remind me that no amount of patriarchal bullshit should discourage me. Polly Allen's piece on the often-forgotten Baroque painter is as illuminating as the painting is evocative.
LOOK. // When I bought tickets to Japan in December, I sort of took a stab at when I thought the cherry blossoms might bloom. Boy did I get lucky.
DRINK. // Asahi Super Dry
I want to say that I've drunk beer from microbreweries across Japan, but honestly, I've mostly had Asahi since my trip started. I never really appreciated just how effing good this beer is, and it's perfect for every meal. I do admit there's some element of enchantment (I'm in Japan during cherry blossom season—did I mention that already!?), but this is also probably one of the only instances when, yes, it's better in Japan than it is anywhere else.
READ. // "I love human beings as the monster, as the horror." I'd follow Jordan Peele off a cliff at this point. For now, though, my plans are to a) recommend this NYT story to you, b) see Us next week in the theater, and c) figure out how to access CBS on the internet so I can watch his Twilight Zone reboot.
LOOK. // Think you had a rough week? Nah, you had it good compared to the creatures of NatGeo's forthcoming Hostile Planet series.
DRINK. // Allagash Brewing Company's Barrel & Bean
While I couldn't make it up to GBH HQ for Uppers & Downers week in Chicago, what I could do was enjoy this Tripel aged in bourbon barrels and blended with cold-brewed coffee. It was lightly spicy, hid its 10% ABV well, and those sun-dried Ethiopian beans really shined through.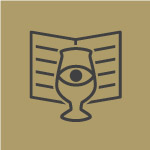 Curated by
The GBH Collective