These are the words, images, and beers that inspired the GBH Collective this week. Drinking alone just got better, because now you're drinking with all of us.
READ. // "The killing was striking for how it seemed to connect Mr. Cali, a publicity-shy don, with the ill-fated ends of past Mafia bosses." Isn't it kinda strange that the mob still exists in the same world in which we mill about on the internet and drink beer and stuff? Just wild.
LOOK. // Meanwhile, I think we can all agree that one of the best parts of the internet is its fascinating, delightful, and unending ability to unearth forgotten moments of history so that we can experience them as if we were there.
DRINK. // Monday Night Brewing's Vinology : Syrah
The makers of this 4.7% ABV, tasty, dry, note-perfect beer call it a Hybridized American Wild Ale. I suppose they call it that since it's oak-fermented (like most other Wild Ales you've probably tried), but this one also implements a "true Rosé maceration methodology" featuring Syrah grapes. Like many a hip brewery these days, Monday Night enjoys blurring the line between beer and wine. In this case, the blur is a beautiful, complex, mixed-culture achievement. Good thing the bottle says "Chapter No. 1" on it, because I need more beverages like this in my life.
READ. // "It is likely that next year the internet will be shocked once again by the staggering disparity in black enrollment at Stuyvesant, and there will be another conversation about what needs to happen to fix it. And then it's likely to happen again the year after that." The Atlantic's Adam Harris talks about how only seven black students were offered admission to the prestigious Stuyvesant High School in New York City—and how this disparity continues to exist every year.
LOOK. // For the first time, at the United States Coffee Championships, four women took the top spots in every competition. Barista Magazine photographer Paige Hicks took some glorious photos of women being celebrated for doing what they always do and finally getting the credit they deserve.
DRINK. // Gora Brewery Urushi (漆)
Did I drink this beer on top of a mountain in Hakone, the hot spring capital of Japan? Yes. Did I also soak my feet in a bath provided by the brewery? Yes. While these pleasures contributed to the sheer joy I felt at the time, this Blonde Ale was also light and delicious—the perfect drink for a post-hot-spring snack.
READ. // "Imagine that instead of crampons, you have claws." For the first time in recorded history, a dog has summited Baruntse, the 23,389-foot peak in Nepal's Himalayas, just south of Mount Everest. And unlike the human climbers she joined on the expedition, she did it with no equipment whatsoever. WHAT A SWEET, SWEET GIRL SHE IS.
LOOK. // Earlier this week, on The Late Show with Stephen Colbert, Spike Jonze directed a live music video for the song "Woman" performed by Karen O and Danger Mouse. It is extremely rad and tons of fun and completely worth three minutes and 50 seconds of your time.
DRINK. // Brasserie d'Orval Trappist Ale
I've already written some 800 words about this beer, or at least the things this beer evokes, so I'll spare you any more praise. But! Tomorrow is Orval Day. Please observe the holiday properly.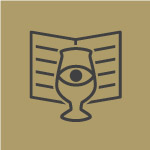 Curated by
The GBH Collective