These are the words, images, and beers that inspired the GBH Collective this week. Drinking alone just got better, because now you're drinking with all of us.
READ. // "Was I projecting too much self, allowing it to be perceived in horrible ways by everyone around me?" I'm not sure what I think of the premise of this piece just yet, but it's an extremely thoughtful and reflective read, and perhaps something that more of us should keep in mind.
LOOK. // Thanks to this delightful clip, I've been saying, "What's up, Skip?" three or four times every day, all week.
DRINK. // Good Word Brewing & Public House's Bridges
Trekking out to the ATL suburbs on a train mission recently turned out to be a great excuse to revisit what is quickly becoming one of the finest beer makers in all of Georgia. This well-hopped (Mosaic, Motueka, and Amarillo) sour comes loaded with subtle mango flavor and a nice, dry finish. It makes me appreciate the warmer temperatures we've had down here lately.
READ. // "The City of Fort Smith says the current smell lingering over parts of town is a mystery." This is never how you want a story to start.
LOOK. // Photographer John Paul Caponigro's trip to Antarctica and his beautiful shots of calm waters and lonely glaciers will make you stop and probably worry about climate change.
DRINK. // Oxbow Brewing's Farmhouse Pale Ale
This is one of those small, delicate beers you can't help but appreciate. I'm a sucker for Farmhouse/Saison anything, and there's something special about one that makes you want to pause to consider what you're drinking. At the same time, I don't feel bad leaving in the background when talking with friends.
READ. // "Holding onto that newness after all these years as a punishment against more recent developments is an easy landmine to step on because the past is safe and commodified." Being nostalgic is certainly nothing new, but I've been struggling with the fever pitch it's seemingly reached in the last couple years. How much of the "Golden Era of Television" have we missed in favor of The Office and Friends reruns? And please, I never want to hear about Spongebob again.
LOOK. // We barely even need photos of food to sell food anymore. Spoken English, a tachinomiya-style restaurant in DC, has one of the more captivating Instagram accounts I've seen in recent years.
DRINK. // Intuition Ale Works' Civic Pride Pilsner
The best beer after running a race is literally any beer after running a race. And so after traveling from the frozen lakes of Wisconsin to the blistering sun in Jacksonville, Florida this weekend to run a 15K, I propped my sore legs up at the bar at Intuition Ale Works for a couple plastic to-go cups of Civic Pride Pilsner. A traditional German Pils made with those familiar noble hops, it went down a little too easy for 10 in the morning, but I figure I earned it.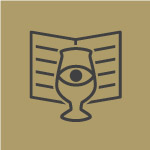 Curated by
The GBH Collective