These are the words, images, and beers that inspired the GBH Collective this week. Drinking alone just got better, because now you're drinking with all of us.
READ. // "A rumble passes as a woman drags a suitcase across cobblestones. Then, the hiss of a street-sweeper machine. It's what you'd expect in a city of 70,000 people, with a bustling open-air market and a population of typically boisterous Italians." I was singularly charmed by this story about an Italian city that set up a blockade of silence around a concert hall, so that the sounds of a Stradivarius violin could be recorded for posterity without disruption.
LOOK. // Retro photos of New York thrill me to my depths, and so you can imagine how delighted I was to stumble upon this collection of images taken by a cabbie in the 1970s and 80s. He captures such slight-but-arresting moments, and each image radiates a lost sense of place.
DRINK. // Signature Brew's Reverb
Importantly, this beer is balanced, sweetly tropical without being cloying, and aromatic without smelling like a scented candle. But even more importantly, it pairs perfectly with art making. I drank it this week at Signature's taproom, surrounded by a group of friends, next to a table littered with magazines and scissors and glue sticks. More bars should hold collage sessions on quiet weekday nights—especially with this on tap.
READ. // Maryland distillers are trying to put "Maryland-style" whiskey back on the map, but resuscitating the industry has raised an interesting debate: "What does it mean to recreate a 'historic' style? And do (distillers) risk imposing contemporary ideas and categories on a past that might have seen things quite differently?" All feel like familiar questions.
LOOK. // Through his Instagram account, @brianmcw beautifully captures the charm, architecture, and detail of both the famous and tucked away spots in my home city of Boston.
DRINK. // Brewery Bhavana's Magnifera
Last year was my first visit to Brewery Bhavana in Raleigh, NC. During that visit, Head Brewer Patrick Woodson was kind enough to give me a tour of the production facility and gifted me a bottle of Magnifera, their mango sour ale. A year later, back at the brewery, the carbonation and bright mango flavor pair beautifully with the pork dumpling I can't get enough of.
READ. // "Bo can do it. He can do anything in this world." As a kid, the legend of Bo Jackson mostly surrounded him being arguably the best player in Tecmo Bowl. But in 1989, he cemented his legendary status IRL as documented by this recent ESPN article.
LOOK. // GBH Editor Austin L. Ray reminded me recently of Mac Miller's Tiny Desk performance and I had to go back and watch. Then I went back again, and again, and again. Published about a month before Miller's death, and including a cameo from renowned bassist Thundercat, the video and his lyrics hit in such a different way today. Gone too soon.
DRINK. // Mezcal Negroni
I'm not much of a gin fan (I'll learn someday, I'm sure), but I am a big fan of a certain smoky, mysterious liquid by the name of Mezcal. Throw that into a glass with Campari, Vermouth, and ice, and I'll disappear it before you can say, "Oh, wait, I forgot the orange peel garnish!"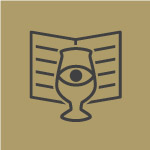 Curated by
The GBH Collective