These are the words, images, and beers that inspired the GBH Collective this week. Drinking alone just got better, because now you're drinking with all of us.
READ. // "The way Emeril talks is great. He talks as if he's the king of a tribe of rock creatures who survive by eating flowers, and thus he's made of granite and always has violets in his mouth." This off-the-wall ode to Top Chef had me laughing audibly on an airplane last week. Brian Phillips is great. Top Chef is great. Everything is great.
LOOK. // Twitter user @evren__7 posted a video that I've watched on a loop every morning for the last two weeks. In the video, this absolute unit of a goat with a devil in its soul goes absolutely H.A.M. on some unsuspecting dude with what can only be described as a double-banked, double-hoofed, dropkick to the sternum. Feel free to bookmark the video for when you need a solid chortle or a boost of satanic energy or a point of reference for a bad day.
DRINK. // Bell's Brewery's Amber Ale
I saw this misguided tweet from @mesosuchus in which a paleoecologist calls a beer boring, and the irony was just too rich for me not to go out and buy a 6-pack. As it always has been and always will be, it was delicious.
READ. // "The pub has three main rooms, none of which are particularly outstanding. The interior was modernized in 1984 and is not yet sufficiently strange enough to be memorable, though the nicotine-stained ceilings are fast becoming worthy of comment." Through dry wit and beautiful description, Beryl Bainbridge builds a wonderful image of her ideal pub. I have to say that, for me, however, the Fervent Few's creation is a little closer to perfect.
LOOK. // Capturing moments of either fleeting calm or serene chaos, Felicity Keefe's deft brushstrokes and subtle splatters transport the viewer to a place built by both suggestive painting and the viewer's own interpretation.
DRINK. // Big Smoke Brew Co.'s Solaris Session Pale
Local may mean many different things to many different folks, but to me, it often means Big Smoke's Solaris. An easy-drinking and light Session Pale, the beer sings with Cascade and Centennial hops, whilst remaining balanced by sweet and fruity malts. It is, as the descriptor suggests, infinitely quaffable, as pint after pint pulled in The Antelope shows.
READ. // "Still, let's be bold. Women are exercising their political power as rarely before. Democrats are looking for big, unifying themes." Like the Green New Deal, the idea of universal day care will strike many as outrageous and impossible. But maybe we need to strive for more outrageous and impossible things in this country.
LOOK. // At the beginning of the video for 21 Savage's "A Lot," you'll be struck by how artful and gorgeous it looks. By the end, you'll be full on crying at your desk.
DRINK. // New Realm Brewing Company's Oaxaca Choca
This Imperial Mexican Chocolate Stout is a far cry from much of New Realm's growing lineup, which is filled with clean, crisp, low-alcohol beers that pair perfectly with the rooftop deck at the Atlanta brewery's BeltLine-adjacent taproom. Instead, Oaxaca Choca's got a laundry list of ingredients (vanilla, cinnamon, peppers, cocoa nibs, etc.) and a hearty 10.7% ABV. And unlike a lot of its overly ambitious Mexican Stout peers, it relegates the sweeter and spicier notes to supporting characters, resulting in a thoroughly satisfying experience. Why, yes, I will have another.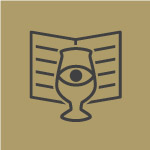 Curated by
The GBH Collective