These are the words, images, and beers that inspired the GBH Collective this week. Drinking alone just got better, because now you're drinking with all of us.
READ. // "She blinked back the flood of tears she'd been holding since God knows when. She said, 'It's just, when he has Fox, he has Obama to hate. If he doesn't have that ...' She kept looking over her shoulder. She was terrified of him. 'I'm sorry,' she said. 'I just need him to have Fox.' I got out of my van." This is an absolutely horrifying account of what it was like to be a cable "guy" in the suburbs of Virginia.
LOOK. // I'm a huge fan of the Watchmen comic book series. I even enjoyed the 2009 feature film. And now it's about to be an HBO series. Can this story work in three formats? Judging by how many times I've watched this 8 seconds of footage, I'd say there's a chance!
DRINK. // Pipeworks Brewing Company's Speed of Sound
Pipeworks has officially jumped onto the haze train and, no surprise, they're absolutely killing it. I've tried all of their most recent Hazy IPAs, and Speed of Sound is the best of the bunch. This bitterless juice bomb is given a delightfully creamy body from the addition of oats. If you see this—or its partner in crime, Velocity of Light—on a shelf, you should buy a 4-pack without hesitation.
READ. // We don't have many sports personalities worth looking up to in the UK—most are bloated by money and entitlement. But in Andy Murray we have a champion both in and outside of his sport. This short, powerful, and hopefully premature eulogy to his tennis career sent chills through me.
LOOK. // For my money, French Guy Cooking is the best channel on YouTube. Combining his love of food with an insatiable curiosity and love of breaking down myths with science and taking them to their logical conclusions, Alex Gabriel Ainoux makes the most compelling recipes videos I've ever watched.
DRINK. // Yonder Brewing's Bees & Things & Flowers
I've just finished researching breweries that deserve a big year in 2019, and I was blown away by the quality and diversity that seems to have crept into the UK scene. Mixed-fermentation styles and farmhouse values have taken root in particular, and my highlight was this amazing Witbier. Made with summer honey, botanicals, and flowers, it's like an over-rustic lemonade, all tart citrus and sherbetty Brett with a nettle sting on the finish.
READ. // "I can tell you a lot about what I concluded about the depths of the internet, but I'll start with this one: The word 'authentic' in food reviews supports white supremacism, and Yelp reviews prove it." Sara Kay's article for Eater, based on her research combing through more than 20,000 Yelp reviews, is a fantastic and revealing thing indeed.
LOOK. // I just received prints from one of my favorite photographers (and people), Lindsey Shea. As I hung up the work in my room, her captivating landscapes made me feel like I could go anywhere.
DRINK. // Marz Brewing's Bubbly Freak
I'm a sucker for anything guava. Perhaps this is because my grandmother would put guava jelly and cream cheese on graham crackers for us as dessert. (Try it sometimes—it's amazing.) This 6% ABV beer from Marz tastes both sweet and sour. And it inspires hope that these -20 degree days will pass.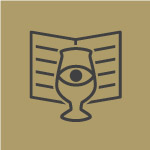 Curated by
The GBH Collective