These are the words, images, and beers that inspired the GBH Collective this week. Drinking alone just got better, because now you're drinking with all of us.
READ. // "It was not just a relationship with a celebrity — it shed light on the possibilities of this world. A world where someone like him could just say something cool, something charming, and befriend someone like Charles Barkley." If you haven't already, take a few moments with this sweet story about two family men, their unlikely friendship, and the importance of showing up.
LOOK. // I grew up around a lot of jazz, and my favorite from an early age was John Coltrane. His music was complex and thoughtful, and his melody lines were not overbearing or aggressive. This video, posted by Vox last month, deconstructs one of Coltrane's most involved and "demanding" works, dubbed in the video as a "musical M.C. Escher painting": 1960's "Giant Steps."
DRINK. // Hoof Hearted Brewing's Everybody Wants Some Mosaic Single Hop Double IPA
Christmastime for me is a procession of bubbly wine, wassails, and spiced dark ales, so it's nice to revisit hops once in a while this time of year. A beer bar close to my work recently got in some Hoof Hearted for the first time, and the staff was pretty excited to recommend it to me. This Mosaic-hopped beer is a really easy drink for 8%, tasting like grapefruit-melon juice.
READ. // "Coffee prices have been stuck below the cost of production for the longest stretch since the global financial crisis, leading some producers to abandon crops and some to migrate for new jobs." While climate change is an immediate concern in coffee (some folks estimate we won't have anymore by 2050), the real threat to coffee is low prices for farmers.
LOOK. // I've been indulging in photos of folks walking down the red carpet from Sunday's Golden Globes. There are some breathtaking photos, but I've mostly been looking at this one of singer Janelle Monáe.
DRINK. // 2016 Paul-Henri Thillardon Chenas Les Vibrations
If I can, I'll sneak away and grab a glass of wine while doing the crossword at Red and White in Chicago, and this wine from brothers Paul-Henri and Charles Thillardon was a perfect accompaniment to an unseasonably warm January day. This wine, a Gamay from Beaujolais in France, was so good I couldn't leave the bar without a bottle of it coming home with me.
READ. // Eater's "Is Organic Food Over?" examines the ongoing debate around food labels and definitions. As someone attempting to educate themselves on where my food comes from, it's not easy wading through it all. To farmers, "'organic' is a lifestyle that involves a philosophical understanding of the relationship farmers (and all people) have to the earth; talk to a Whole Foods supplier and 'organic' is a value-add that means a higher price on the shelf. Talk to a consumer, and organic is now simply confusing."
LOOK. // Jasper is Matthew Genitempo's photo series, "a quietly psychological portrait of the people who dwell in self-imposed exile in the Ozarks." As I think more about more about the images I take, this New Yorker piece provides brilliant examples of the role black and white photography plays in telling a story.
DRINK. // König's Pilsener
Monday night I attended my first Beercierge Training Session with Craft Beer Cellar in Belmont MA. My favorite beer of the night, Konig Pilsener, came during a blind style tasting. Clean, crisp, and with a bitterness all in attendance could identify, I erroneously identified this is a Munich Helles. I've never been so keenly aware of—and yet excited for—how much I still have to learn about beer.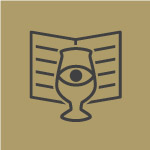 Curated by
The GBH Collective