These are the words, images, and beers that inspired the GBH Collective this week. Drinking alone just got better, because now you're drinking with all of us.
READ. // "By the time Geisha coffee made itself known to the greater coffee community, geishas were already known to the world as something else." Like beer, speciality coffee often struggles with the nomenclature of its product. For Sprudge, Jenn Chen makes the case for renaming the Geisha variety.
LOOK. // These surreal scenes from artist Jan Pypers had me questioning if they were paintings or photographs. To be honest, I'm still not sure.
DRINK. // Boundary Brewing's Joy of Missing Out
There were plenty of treats on offer at our recent Into the Wild event with New Belgium in London last week. A highlight for me was the first-ever blended, mixed-ferm release from Belfast's Boundary Brewing. Brewer Matthew Dick has skilfully managed to tame elements of lactic acidity and farmhouse funk resulting in this exquisite modern Saison.
READ. // "Just as desire and repulsion walk through the same corridors of our minds, so too do beauty and destruction move hand in hand." It's no exaggeration that Katy Kelleher's brilliant Longreads piece has forever altered the way I think about perfume and the sense of smell.
LOOK. // I keep coming back to Aldous Harding's "Imaging My Man." Not a lot happens in the music video (she eats chocolates in the back of a car as she's driven around downtown Auckland), but it still manages to be the very definition of a Big Mood.
DRINK. // Beavertown x Omnipollo's Mango Milk Power Breakfast IIPA
Kudos to Michael Kiser for the can. I drank four of these bad boys in one evening last week, in the lead-up to the Beavertown Extravaganza. I didn't mean to, and OTT ingredients aside (mango and coconut flakes and lactose and vanilla and and and), this beer tastes somehow like pure, rich mango pulp, with a floral, sweet finish that's totally irresistible. Clearly.
READ. // "I go to Chipotle, and, when the guy behind the counter asks to take my order, I think that I recognize the voice, so I look up and it's Bill Murray." When I need a break from actual news, I read the New Yorker Daily Shouts for pieces like this one.
LOOK. // Joann Pai's Instragram feed is a stream of vivid, colorful images capturing her travel and food adventures. From Italy to Bali, pastries to cocktails, alpacas to goats—it's all here and it's all gorgeous.
DRINK. // Pilsner Urquell
I returned from a trip to Prague recently, and a highlight of the trip was tasting unfiltered Pilsner Urquell straight from the barrel. The brewery makes you wait until the end of the tour to get your pour, but it was so worth it for a taste of the original Pilsner.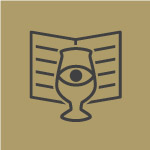 Curated by
The GBH Collective