These are the words, images, and beers that inspired the GBH Collective this week. Drinking alone just got better, because now you're drinking with all of us.
READ. // "Here was a weekly paper that championed underdogs, miscreants, punk rockers, garage rockers, boat rockers, beat cops, line cooks, addicts, taggers, inkers, squatters, rappers, strippers. Also, of course, Democrats." RIP, Creative Loafing. You were so great and so weird for so long.
LOOK. // While Chance the Rapper's "I Might Need Security" might just be my favorite song of the year, I've found myself returning to and giggling at the meme-inspired cover art. Longtime Chance cover artist Brandon Breaux is responsible, a multi-disciplinary talent based out of, you guessed it, Chicago.
DRINK. // Inu Island Ales' Inu Island Punch Strawberry + Guava
While I enjoyed an Imperial Stout, a dry-hopped Pilsner, and a couple Hazy IPAs—the latter three in crowler form with loved ones—from this Oahu beer maker on my recent trip to Hawaii, I only had time to swallow but a scant five ounces of this perfectly tart, low-ABV delight. Guess I'll have to go back.
READ. // "Do not stand between septuagenarians and free cheese." Go ahead and lie to me that you don't want to to read this story after its first sentence.
LOOK. // Photographer Joe Riis is front and center for this National Geographic piece which highlights the cross section of nature and politics at Yellowstone National Park.
DRINK. // Firestone Walker's Luponic Distortion: Revolution No. 010
I finally got the latest rotation of this series two months after it was canned, and it still tasted devastatingly easy. Yeah, the hops probably died out a little, but each can disappeared faster than expected. A kudos to the tropical flavors of the latest version.
READ. // "Sugar is survival. It is a respite for palates swept clean of childish joy for too long. It is sexual desire and pleasure, and also temptation and sin. And it is a commodity, one historically produced with some of the most brutal labor practices on the planet." Ruby Tandoh writes lyrically in Eater about the role sugar plays in Western culture and kitchens—and how the cruelty of its history is too often erased.
LOOK. // These extraordinary photos of the Carr Fire in California showcase the ferocity of the flames and the destruction left in their wake. Beautiful and terrifying all at once. Climate change is for real, guys.
DRINK. // Marble Brewery & Lily Waite's Dinosaurs Will Die Tropical Fruit Gose
In addition to being a talented beer writer, GBH's Lily Waite is an accomplished artist (and now a brewery collaborator). I'd been wanting to try this Gose since its release last month, and was pleased to score the last can in my local bottle shop. Brewed to commemorate her recent Dinosaurs Will Die exhibition, it's exactly what I want to be drinking during London's ceaseless heatwave.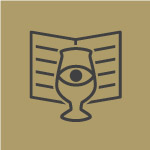 Curated by
The GBH Collective