These are the words, images, and beers that inspired the GBH collective this week. Drinking alone just got better, because now you're drinking with all of us.
READ. // "People declared big dick energy gender-neutral, in contrast to my initial take, which expanded on the heteronormativity of my own desires." The inventor of Big Dick Energy—one of my favorite memes in recent memory—explains its inception, evolution, lifespan, and future.
LOOK. // Matthew Quick takes things that are serious and makes them funny, which, if you haven't noticed, is something I love.
DRINK. // Whiner Beer Company's Bubble Tub Kettle-Soured Saison with Watermelons
I'm finishing up a new article on quick-souring methods, so I've been drinking a lot of quick-soured beers. That's just synergy or whatever. Watermelon beers are notoriously tough to pull off, but this one really sings.
READ. // "When I discovered Car Wheels I fully realized how powerful it can be to embrace the contradictions and the unknown because that is the only path to making something that is truly original." When I was young and dumb, music had to be loud and fast. Country sucked. Lucinda Williams' Car Wheels on a Gravel Road was one of the albums that opened my eyes. On its 20th anniversary, Waxahatchee's Katie Crutchfield pens a touching tribute.
LOOK. // I believe my record is clear on at least one thing: I like pictures of bitchin' peel outs. I will, however, admit that this is underselling the nuance and craft of Patrick Curtak's photography, his composition, his use of a nuanced color palate. But still: bitchin' peel outs.
DRINK. // Whiner Beer Company's Hell Kitty Kitty
It was as hot as the fiery depths of hell last weekend in Chicago. Any respite I found was in this funky, passion fruity beer. Best served under a ceiling fan, in the dark, not moving, looking for pictures of bitchin' peel outs.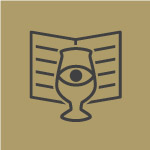 Curated by
The GBH Collective