These are the words, images, and beers that inspired the GBH collective this week. Drinking alone just got better, because now you're drinking with all of us.
READ. // "Should you ever fall under the assumption that throwing up in your backyard is a better and cleaner and safer alternative than throwing up in your bathroom, I can tell you with great certainty that it is not." We don't deserve Shea Serrano.
LOOK. // David Sizemore is a really talented dude who lives in Atlanta and made some art for a recent GBH House Culture piece. His new website is ridiculous and wonderful.
DRINK. // Red Brick Brewing Co.'s Baked Goods No. 1
I went into this one skeptical. A barrel-aged "cobbler ale" with cherries, blueberries, cinnamon, vanilla, lactose, and coffee—from Georgia's oldest brewery? But I was thrilled by the results. It's subtle, dry, and none of the flavors are too overwhelming. I love tasting the coffee in a beer like this—the polar opposite of the all-too-common, huge, adjunct-heavy Stout route. As a bonus, it's perfectly refreshing for the intense Southern heat. More, please.
READ. // "It might feel like we're peering into the distant future when we hear that by 2050, temperatures may very well climb 4 degrees, seas could rise a foot, and droughts and floods will become more common. But for farmers planting trees they hope will bear fruit 25 years from now, that seemingly distant future has to be reckoned with now." A sobering look at what Californian farmers specializing in orchard produce are facing.
LOOK. // I love Andrew Moore's photo essay about the rural south. It's a heartfelt look at a world completely foreign to me.
DRINK. // Brooklyn Brewery's Bel Air Sour
This beer got me through an oppressively hot Memorial Day weekend. Slightly tart without the amount of acid that triggers my heartburn, it was a welcome oasis for an unseasonably humid weekend.
READ. // I'm sure I'm not the only one who's been spooked by a very specific targeted ad popping up on my Facebook just a few minutes after i had an IRL conversation about that exact thing. The author of this Vice piece hears me: "Twice a day for five days, I tried saying a bunch of phrases that could theoretically be used as triggers ... The changes came literally overnight."
LOOK. // I obsess over Westworld, and that includes frequenting the official subreddit. Not only are there myriad Easter eggs, there's a whole immersive Facebook-based component and mock Delos Destinations websites for coders to scour and scrape for clues. If you're anything like me, you'll want to explore what violent ends await these violent tendencies.
DRINK. // Cellarmaker Brewing's Double Dobis
Arguably one of the best breweries in San Francisco also happens to be the closest one to my work, so I often find myself here after 6pm sipping on a hoppy beer. Case in point, this foggy, 100% Citra-hopped 8.2% Double IPA. This one, seldom packaged, epitomizes the brewery's hoppiest offerings: full-bodied, yeast-driven, and obviously juicy.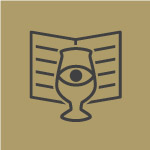 Curated by
The GBH Collective