These are the words, images, and beers that inspired the GBH collective this week. Drinking alone just got better, because now you're drinking with all of us.
READ. // "On Jet Blue I had this onion dip and these vegetable chips. I'm trying to find those chips. Unbelievably good!" Of course David Marchese gets a truly bonkers, adorable, and imminently re-readable interview out of David Lynch. Of course.
LOOK. // Pusha T's new video goes from badass to unsettling in a hurry. The ending is not tidy, but it sure feels timely.
DRINK. // Good Word Brewing & Public House's Never Sleep IPA
I trekked all the way out to the goddamn suburbs to visit the latest project from the Brick Store Pub empire, and boy was it worth it. Amidst a pile of wonderful food and some tasty beers, this light, aromatic, don't-call-it-hazy-bro "breakfast juice beer" was the highlight. How on earth are they producing on this level six months in?
READ. // "And this is the insoluble paradox at the heart of the racial conversation in the United States, circa 2018: that white America speaks of race as a consideration to be transcended, and black America speaks of race as a force to be acknowledged." We're far off from the start of the football season, but some aspects of football never leave us.
LOOK. // One of the most popular fashion influencers on Instagram isn't human.
DRINK. // Samuel Adams Golden Hour
It's now summer in North Carolina, which means 90 degrees is often the daily baseline before humidity comes into consideration. Sometimes I get sweaty walking to my front door after getting home from work. Thank goodness this is waiting for me.
READ. // "Karina saw me across the room. We were drinking at the bar and she decided to shout everyone a drink, have a skolling competition and couldn't beat me. I smashed her. It started from there." That's Vanessa Foliaki, a rugby league player telling the story of her relationship with fellow player, Karina Brown. They're working hard to improve the game, and it's a powerful story.
LOOK. // Mary Ellen Mark is new to me. She takes stark, usually black and white, portraits and snapshots of daily life around America. This is from her "Bar Series" in the '70s and I like everything about it.
DRINK. // Wolf of the Willows Brewing Co.'s The Woodsman
It's winter time down here in Australia, and this Amber Ale has what I need. It's not aggressively hopped like many Ambers these days, but rather it's an education in malt subtlety and restrained hops. It's an elegant beer perfect for cold nights.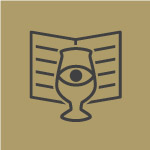 Curated by
The GBH Collective