These are the words, images, and beers that inspired the GBH collective this week. Drinking alone just got better, because now you're drinking with all of us.
READ. // "Hot sauce is our soy sauce; it's our fish sauce; it's a way to incorporate umami into simple dishes to make them sing. Ladies have been known to carry hot sauce in their bags as an emergency rescue elixir for blandness that might assault them out in the world." Therese Nelson provides a fascinating look at African American soul food, in the context of the cuisine as an immigrant's food.
LOOK. // Reuben Wu traveled to the KSAT Satellite Station in Svalbard (78º North) when, due to the position of the sun, it was "golden hour" for a full day.
DRINK. // Maplewood Brewery's The King's English
I always think locally made ESBs are a treat. The King's English does not disappoint on that front. The beer has a thick, creamy head, with grassy English hops and a biscuity malt profile.
READ. // "The seat lottery process for the restaurant, often considered the best in the world, makes Powerball seem like a sure thing." Having just dined at Noma, I was curious if Jonathan Gold, whose documentary City of Gold is a worthy watch, had visited the new iteration. He had, and his review, as you might expect, is pretty great.
LOOK. // NY Times photographer James Estrin was tasked with documenting a working restaurant, and captures the frenetic energy that's repeated nightly, largely undetected by diners mere feet away.
DRINK. // Tree House Brewing's Trail Magic
It doesn't pour opaque tangerine in color, favoring a lighter shade of gold instead. And you can see through it. But as the digits on the thermostat edge higher, I'd gladly welcome a healthy, reliable stash of these in my fridge. Bright, crisp, better when cold. Keep 'em coming.
READ. // Compulsively playing video games was recently recognized by the World Health Organization as a mental health disorder. A 2013 statement references a study comparing gaming to addiction: "The gaming prompts a neurological response that influences feelings of pleasure and reward, and the result, in the extreme, is manifested as addictive behavior." It raises interesting questions about what may be classified in the future. Social media, for example.
LOOK. // The World Cup is in full swing, which means it seems like as good a time as any to watch The New Yorker's "Annals of Obsession" series, including their look at The Psychology of the Superfan.
DRINK. // Notch Brewing's Session Pils
I recently ate dinner at one of my favorite restaurants, Sarma, in Somerville, MA. Sarma always has a short, but solid, selection of beers that pair well with their Turkish fare. On this particular night, Notch Brewing's Session Pils was the perfect, crispy beer to chase down the meze plates of lentil nachos with radish tzatziki and their nectarine fattoush with burrata cheese and pomegranate.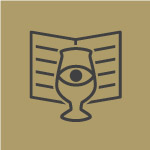 Curated by
The GBH Collective