These are the words, images, and beers that inspired the GBH collective this week. Drinking alone just got better, because now you're drinking with all of us.
READ. // "A pregnant woman in her third trimester delivering a deliriously filthy and funny hour of comedy woven into a sneakily feminist assault on the double standards of parenting." This New York Times piece about Ali Wong and her second Netflix stand-up special beautifully captures her raw, yet charming comedy style.
LOOK. // Every time I see a photo from Chris Burkard on Instagram, I'm in awe—not to mention completely jealous—of his life. You could lose a whole day clicking around on his site.
DRINK. // Lamplighter Brewing Co.'s Apollo Sunshine
May just ended in New England, which means you have an equal chance of snow or an 80-degree day. Luckily, the day I drank Lamplighter's German-style Pilsner Apollo Sunshine, it was the later. It goes down easy with just a slight bitterness, but there's nothing bitter about my mood on days like this.
READ. // "Few words in the English language accurately reflect what Dark Souls is, therefore it can only be described in its own terms." One of the greatest video games of all time, 2011's Dark Souls, saw a remastered edition last week. Mark Serrels unpacks the game's unyielding appeal for CNet, explaining why its players are ready to die again and again.
LOOK. // I'm continually addicted to poring over photos that use lines and color in increasingly fascinating and beautiful ways. I absorbed plenty of inspiration from this collection created by photographer Luca Tombolini.
DRINK. // Karl Strauss Brewing Company's Mosaic IPA
A chance encounter with Karl Strauss founder Chris Cramer this past week thrust a can of this delightful beer my way. It's an elegant, restrained take on the Mosaic hop, with plenty of mango and allium notes leading you towards a squeaky-clean finish.
READ. // "Their mission is an ambient Manifest Destiny, meant to replace things you take for granted." This piece from House Culture alum Jeremy D. Larson is both righteously angry and hilarious. Plus, surprise ending!
LOOK. // Mr. Robot as Freddie Mercury? Holy shit. I'll see y'all at the theater in November.
DRINK. // Live Oak Brewing Company's Grodziskie
I spent last weekend living in a cabin that shared a fence with Jester King Brewery in the Texas Hill Country. While there, my brother and I drank an embarrassment of riches, but this odd little (3% ABV) smokey guy from Jester King's neighbors to the east is stuck in my mind. It's a resurrection of a long-expired Polish beer style with oak-smoked malt that just begs for a second (and third) can.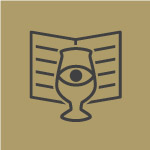 Curated by
The GBH Collective