These are the words, images, and beers that inspired the GBH collective this week. Drinking alone just got better, because now you're drinking with all of us.
READ. // "And so, like Cinderella anxious about the approach of midnight, I have been worried about the moment in which all of this reverses — when the diamond-tough carriage that served as a safe haven for women speaking out turns back into a rotting, overgrown pumpkin." This is a powerful, scary piece from Lindsay Zoladz. I share her concerns. Don't give these shitty men your money or attention.
LOOK. // I gave a shoutout to her pig photos in Eater last week, but Melissa Golden's whole body of work is worth a look. Chances are, you've already seen her stuff in a dozen places you read on the regular.
DRINK. // Creature Comforts Brewing Company's Legend Has It
This dry-hopped Pilsner that was brewed in collaboration with Interboro Spirits & Ales and Run the Jewels drinks more like a really nice Pale Ale to my palate. It's super light both in color and flavor profile, and sports Zuper Saazer, Grungeist, Mandarina Bavaria, and Mosaic hops. I don't wanna tell you how to live your life, but if I was you, I'd run this Pils fast, run this, run this Pils fast.
READ. // "I think that the organic producers have been bastardized somewhat because of the large production and people capitalizing on the premiums that are available." Growing up in the heart of farm country in Nebraska, the importance of soil—whether it be agriculturally or culturally—was taught to me at a very young age. All these years later, I am fascinated by the debates, and subsequent infighting, of something as seemingly mundane as dirt.
LOOK. // As someone trying to learn about photography, I try to browse a lot of different kinds of pictures. I've never seen anything like this. These birth photos are ironically reminiscent of war photography, matching that medium's scope and drama.
DRINK. // Metropolitan Brewing's Jet Stream
Light and balanced, not aggressivley carbonated, with a delicious clove and banana finish. The 2018 version is near-perfect. The only flaw is that it's only available through July.
READ. // SolarPunk: the new(ish) Utopian scifi genre that offers a welcome respite from the dark, pessimistic narratives that have been dominating the near-future story cycle. "When Ulibarri picks up a book, she's looking for an escape that isn't as familiar as dystopia is. 'Maybe it is escapism, but it gives me a sense that things can get better,' she says."
LOOK. // I've always been a sucker for classic pulp. Now I've got an entire archive of classic magazines (and their amazing covers) to inspire me/eat up my time.
DRINK. // Bud Light Orange
No, this isn't a joke, and yes, I voluntarily purchased it. My buddy was having a bachelor party and it seemed to fit the bill. iI's an odd combination of completely inoffensive and aggressively artificial flavor, to the point that it drinks more like a hard soda than a beer. Not sure I'd buy it again, but it's definitely interesting to see Bud Light go the Diet Coke route with a spike of random fruit flavor.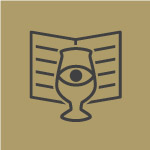 Curated by
The GBH Collective