These are the words, images, and beers that inspired the GBH collective this week. Drinking alone just got better, because now you're drinking with all of us.
READ. // "NBA players are the product of so many unseen hours spent perfecting so many hidden details, all leading to the moment when the ball is tossed in the air. So too is wine crafted against countless variables." After hearing for quite a while now about the NBA's best becoming obsessed with wine, this article is an in-depth look at how deep that obsession runs.
LOOK. // The shots in this Atlantic article border on the surreal. Between fields of bikes being over grown by vegetation to shots from such a wide perspective to that they lose any identifying factors of bikes, this excess of bikes is mind boggling.
DRINK. // Rhinegeist Brewery's Cidergeist Bubbles
I fully admit, I was one of the legions that got swept up in the rosé craze last summer. This... drink is listed on the Rhinegeist website was described as a Rosé Ale, containing malt, apple, peach and cranberry. Odd category aside, it scratched the rosé itch. Bubbles are light, a bit tart, fruity, without being sweet, and is perfect for those first ventures to the grill on a warm enough early spring day.
READ. // "The problem with becoming famous for being yourself is that you can never step out of the role." I do love a great celebrity profile. GQ has been great at them lately. Caity Weaver is amazing at them. Tiffany Haddish is super interesting. So you won't be surprised to find me recommending this GQ profile of Tiffany Haddish written by Caity Weaver.
LOOK. // If you love Kanye West and The Office, this will crack your shit all the way up. Shoutout to GBH founder Michael Kiser for making my week with a silly video.
DRINK. // Orpheus Brewing's Noise and Flesh American Wild Ale
These ATLiens do a different blend of this delightfully light, tart, and low-ABV (4.4%) wild ale every few months, and this one's a real winner. Aged on wine barrels (Orpheus doesn't specify what kind) and fermented with the brewery's house culture, Noise and Flesh is extremely refreshing and loaded with subtle citrus notes. I'll drink it in place of a mimosa at my next brunch.
READ. // "Do you love cheese?". This question sits atop the inside cover of Tia Keenan's "The Art of the Cheese Plate". My response is "Chhhyeahhhh!!" What follows is a brief description of tasting notes that quickly transitions into beautiful photos of exquisitely paired cheeses and accoutrements (recipes included).
LOOK. // Check out these incredibly detailed sculptures by Ron Mueck, some of which I saw at an exhibit last week. They're so life-like you half expect them to jump off the floor and walk down to the museum cafe for a cocktail.
DRINK. // Suarez Family Brewery's Palatine Pils
This beer is everything. Beautiful, billowy head. Earthy aroma that only good Pils have. And good lord, it's so soft and delicate, like a snowflake landing on your nose. I'm not normally a very poetic person, but this beer makes me feel as if I could win a war of words with Whitman, Twain, or Keats.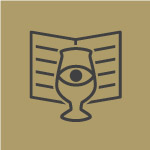 Curated by
The GBH Collective