These are the words, images, and beers that inspired the GBH collective this week. Drinking alone just got better, because now you're drinking with all of us.
READ. // "Some people, myself included, experience feelings of isolation and confusion. Many of us believe, falsely, that the behavior is uncommon." This is such a brave piece. Shoutout to Kasia Galazka.
LOOK. // This wonderful, silly new Migos video gets extra wonderful and silly at the 2:15 mark, so at least hang around until then.
DRINK. // Wrecking Bar's Tampa Timeshare Grapefruit-Basil Gose
Released in cans during Hunahpu's weekend, this stupidly refreshing beer will pay huge dividends when Georgia's summer heats up. For now, I'm sipping on it and thinking about sunlight. Thai and sweet basil play a starring role here, putting off just enough savory overtones that it weirdly kinda makes you thirsty for more? It's yellow with a pinkish hue, nodding to the grapefruit, with big, thick, pillowy white head on top. Get me my straw hat. It's time to plant some herbs.
READ. // When long time beer bloggers Boak & Bailey encouraged fellow writers to push themselves past their usual word count with #BeeryLongReads a few years ago, I relished the challenge. Now, they're asking folks to do it again, with a deadline of Saturday, May 26. I'm already looking forward to digging into these pieces.
LOOK. // In photography I look for lines, contrast, and color—but I never consider what would happen if you flipped those colors on their head. I love the way these photographs by Kate Ballis, taken using an infrared lens in Palm Springs, turn the idea of using color upside down.
DRINK. // North Brewing Co'.s Transmission IPA
Even though the Leeds-based North Brewing bills this as a "classic American IPA," it's anything but. Instead, it's hazy, juicy, snappy, and soft in equal proportion. Then again, I suppose if you consider the last couple years, it actually is a classic American IPA.
READ. // "Add water to dry flour and let it sit on the counter for a few days, and you'll see nature weave life into a once lifeless lump: bubbles will appear, and the mixture will rise. This natural fermentation can be harnessed, and, once stable, controlled to produce a bread so flavorful and healthy that it's hard to go back to anything else." I've been a little addicted to sourdough since learning the process myself. This is the blog that got me started.
LOOK. // All right, try to stick with me on this one. A New Jersey flooring company does regular "employee of the week" posts on Facebook. Each winner is a dog (or sometimes cat) that they meet while installing floors in people's houses. I guess if you're into floors, they also post floor stuff. But I'm just here for the pets.
DRINK. // Two Birds Brewing's Trail Blazer Aussie Lager
That's my beer, and that's my team! To celebrate the second season of the Australian Football League Women's competition (Aussie Rules), Two Birds brewed a beer to be served at the Western Bulldogs' home games. It's an all-Australian malt and hop Lager in a can adorned in Bulldogs colors. Two Birds is Australia's first all-female owned brewery, and it makes some of the most consistently on point beer in the country.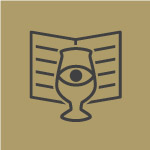 Curated by
The GBH Collective