These are the words, images, and beers that inspired the GBH collective this week. Drinking alone just got better, because now you're drinking with all of us.
READ. // "Devumi sells bots to reality television stars, who can parlay fame into endorsement and appearance fees. Clay Aiken even paid Devumi to spread a grievance: his customer service complaint against Volvo." This story had me questioning everything while giggling at the wild shade thrown at famous people buying Twitter followers.
LOOK. // I was a little late to this Netflix show about the FBI agents who did pioneering work with serial killers, but, holy shit, it's so addictive, unsettling, and well-acted. As a bonus, it gave me a new motivational message: "The only mistake I made was ever doubting myself."
DRINK. // Prairie Artisan Ales' Prairie Noir
I think I like this Imperial Stout aged in oak whiskey barrels because it's just a little too boozy, a little too sweet, a little too much. But just a little. Its 11% ABV warms the body on another cold, Southern night. Its opaque blackness mirrors the sky. And its bracing, rewarding flavor is a reminder that sometimes life is hard, but oftentimes it's worth it.
READ. // "We stopped later at a gas station to fill up the tank, attempted to pump gas from a nonworking pump, then quickly realized that it was not a gas station after all — but an art exhibit." This anecdote seems par for the course based on everything I've heard about Marfa, TX. The rest of Hayley Krischer's delightful travelogue does little to dissuade me from putting Marfa near the top of my "must-visit" list.
LOOK. // Jonathan Higbee is an unbelievable street photographer. But his "Coincidences" series is absolutely next level. Exploring the juxtapositions and tangents of random people and their NYC surroundings, Higbee might just cause you to question how real reality really is.
DRINK. // Prairie Artisan Ales' Pirate Noir Imperial Stout
I was trying to think of a joke about pirates to open this, but somewhere along the way I remembered that I don't really like pirates all that much. Good news, though: you don't have to like pirates to like this beer. You just have to like flavor. And a little bit of boozy heat. And a little bit of coconut. Not pirates.
[Editor's note: Shoutout to Prairie for earning the illustrious honor of Read.Look.Drink.'s first-ever double Drink inclusion! There must be something special in that Oklahoma water.]
READ. // "Vegan restaurants have been around for decades in black communities. There's a vegan Jamaican spot here in Tacoma, [Washington] that's been around as long as I've been alive. White vegans didn't invent cruelty-free living. It didn't start with them, and it won't end with them either." This fantastic article is a sober look at what the Euro-centric marketing means for these communities fiscally and culturally.
LOOK. // Alan Schaller combines two of my favorite things: street photography and dogs. I hope you enjoy this photo collection of good boys and girls from around the world. I sure did.
DRINK. // Aleman Brewing Company's SoulMan Brown Ale
This hits the spot during this frigid start to 2018. Its notes of caramel and licorice—with just a touch of roast—are perfect for any longtime Brown Ale fan or New York Times trend chaser.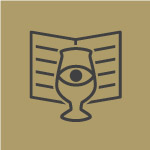 Curated by
The GBH Collective