These are the words, images, and beers that inspired the GBH Collective this week. Drinking alone just got better, because now you're drinking with all of us.
READ. // "I want you to eat the whole picture, because when you do that, food tastes better than ever. I want you to love yourself enough not to feed yourself dry sandwiches for dinner, or skip eating all together. The way you feel about food sits hand in hand with the way you feel about yourself." In a world where diet culture is forging unhealthy relationships with food, Ruby Tandoh's Eat Up is here to tell you that it's OK to eat half a pack of chocolate fingers or bake for no reason. Sometimes, that's exactly what you need.
LOOK. // The intimate imagery that Soumya Sankar Bose creates through his "Full Moon in a Dark Night" project exposes the mental and emotional consequences of anti-LGBTQ laws and culture in present-day India.
DRINK. // Left Handed Giant Brewing Co.'s Twilight City Grid
It's not often I find a beer that I seek out on three separate occasions in a week, but this outrageously drinkable APA got me coming back for more. Beautiful mango flavors and the right balance of bitterness make it an outstanding session beer. It even got an "I don't like beer" friend reaching for a second can.
READ. // "This beer is going to be a nice, easy-drinking beer, something people can enjoy drinking in pubs and taverns after work." A classic beer is coming back to Buffalo, New York, yet another historic brand building off its local heritage and growing demand for craft beer that drinkers don't need to think too much about.
LOOK. // Like something out of a Hollywood movie, SFGATE highlights the annual "firefall" at Yosemite National Park.
DRINK. // Samuel Adams' Sam '76
It's a Lager and an Ale. It's a sessionable golden kinda thing, but features Citra, Mosaic, Simcoe, Cascade, and Galaxy hops. *extremely thinking emoji face* Whatever it's supposed to be, it's definitely easy on your taste buds and your liver (4.7% ABV!). Warm weather isn't far away. This could be a staple come spring.
READ. // "I learned a lot of things on that job. One of the things I learned was you should never, ever be mean when people die." He's joking, but he's also not. And there's a lot of other thoughtful memories and bits of advice from Choire Sicha in this jaunty Q&A.
LOOK. // Because Kendrick Lamar doesn't do anything anymore unless it's huge, his latest video with SZA for "All the Stars" is a simply stunning mix of color, scenery, and jaw-dropping visuals.
DRINK. // Red Brick Brewing Co./Wrecking Bar Brewpub's No New Friends Double IPA
It's definitely* the best beer named after a DJ Khaled song. But it's also a little deceiving. While its flaked oats and lactose might bring to mind many a New England-style joose bomb, No New Friends packs a little more hop punch and a little less of the aromatically-inclined softness that's so inherent to the style. I ain't mad at it, though. Not at all.
* Or probably, at least? I did zero research to back this up.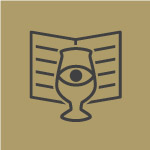 Curated by
The GBH Collective