These are the words, images, and beers that inspired the GBH Collective this week. Drinking alone just got better, because now you're drinking with all of us.
READ. // "Resortwear, and the color beige, is an astoundingly cinephillic subject to take up at the end of the Anthropocene." In her piece for Ssense on micro bags—a topic I was previously barely aware of, and even less interested in—Doreen St. Felix somehow manages to fit in bourgeois self-parody, celebrity-culture snark, and a gimlet-eyed look at the end times.
LOOK. // I know even less about music theory than I know about micro bags, but Vox's engagingly animated video short—which tackles John Coltrane's "Giant Steps," the Coltrane changes, the circle of fifths, subliminal tones, and the ⅱ–Ⅴ–I progression in 10-odd minutes—is told with enough visual verve and playfulness and narrative appeal to captivate even a total noob like myself.
DRINK. // Grimm Artisanal Ales' Sumi Babka Imperial Milk Stout
The idea of a Brooklyn craft brewery teaming up with a neighborhood babka purveyor warms the cockles of my heart. Brewed in collaboration with Mekelburg's, Sumi Babka is described as a "chocolate babka-style" Imperial Milk Stout, and it's true that it's made with cocoa and vanilla and is the degree of velvet and warming that this time of year requires.
READ. // "'If aliens ever visit Earth what else would we talk about other than physics?' said Schlamminger. 'If we want to talk about physics we have to agree on a set of units, but if we say our unit of mass is based on a lump of metal we keep in Paris, we'll be the laughing stock of the universe.'" And so, as told by Ian Sample, last month scientists voted to redefine the definition of a kilogram.
LOOK. // British painter Richard Whadcock's minimal and abstract landscapes ooze with an eery calm, inviting you to dive in and enjoy their foggy beauty. Combining printmaking techniques with subtle, masterful command of the paint, these works are filled with detail that you might miss at first glance.
DRINK. // Mahr's Brau's Helles
I first came across Mahr's Bräu's beers in February at a distributor's portfolio tasting, after which I came home with a couple bottles of their Helles clinking in my bag. After bumping into exuberant brewer and owner Stephan Michel at various festivals since, I've somehow ended up with three cases of the light, crisp beer in my living room. OK, maybe a little less than two cases, now.
READ. // "Party City, which, due to growing demand, now dedicates eight feet of shelf space to gender-reveal products." According to The Atlantic, we're celebrating too many things. I can't disagree. Reminds me of a favorite Postal Service lyric: "it's not a party if it happens every night."
LOOK. // Watching the mid-Atlantic landscape fade into winter reminds me of Ansel Adams' work—all the verdant green replaced by pure texture, best rendered in black and white. I've always been in awe of his eye.
DRINK. // Flying Dog Brewery's Cranberry Tangerine Gose
I'm equal parts unable to embrace novelty, holiday-themed beers and unable to resist anything with cranberry in it. That said, this is a nice, not-too-puckering Gose either way you look at it—and the cranberry shines through.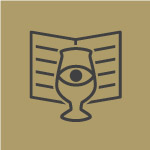 Curated by
The GBH Collective