These are the people and companies that did something special this year. They made the beer industry better, more progressive, and a lot more fun. These are 2018's GBH Signifiers.
We'll be adding a more every day through the end of the year, so be sure to check back. Happy holidays, fam.
That Burnt Mill Brewery is currently making some of the finest IPAs (and Stouts and Pales Ales and and and...) in the UK is hardly up for debate. Named the country's Best New Brewery in the 2018 RateBeer Awards, Burnt Mill, which only began operations in the summer of 2017, is already several years into its business plan. Ceaseless demand has seen it install three extra fermentation vessels in addition to the three it began with. Meanwhile, it looks likely to grow out of its farmhouse environs far faster than anticipated.
The fact that head brewer Sophie de Ronde is able to oversee acclaimed release after acclaimed release, and is able to consistently dial in crowd-pleasers like Pintle Pale Ale and Green Path IPA—all without tasting her own beer—demonstrates the prodigiousness of her skill. Though she logged years as a brewing technologist at Muntons (a global malt supplier) before joining Burnt Mill, de Ronde recently developed a severe grain allergy that prevents her from sampling what she brews, or even holding malt in her bare hands. Despite those challenges, her technical savvy, combined with founder Charles O'Reilly's palate, has helped Burnt Mill's beers stand out in an ever-more-crowded market.
De Ronde has also brewed gluten-free numbers like Steel Cut (a Pale Ale made with oats) that are some of the best in the business, and is spearheading industry conversation about free-from beers and brewing beyond barley. She was recently shortlisted for the British Guild of Beer Writers' Brewer of the Year award, which cemented her standing as one of the industry's formidable talents.
—Claire Bullen
The Camp Fire was devastating. The November fire, which engulfed much of Butte County and beyond in Northern California burnt more than 150,000 acres, destroyed nearly 19,000 structures and left 86 people dead. It was the deadliest fire in state history.
Ken Grossman's Sierra Nevada Brewing Company and its employees were, fortunately, spared, but with thousands of homes in their Chico community gone instantly—some of which belonged to people who work for Sierra Nevada—there was never a consideration of non-action.
While people were still taking stock and processing what was happening, Grossman launched a cash fundraiser supported through the Golden Valley Bank Community Foundation to help people in the long-term. A short time later, he put out an open call to breweries, maltsters, yeast, and hop suppliers across the U.S. The pitch: Brew our recipe for Resilience Butte County Proud IPA, a classic West Coast-style beer, and donate the proceeds to a fund helping those affected by the Camp Fire.
A paragon of the American beer industry, Grossman's garnered many friends and even more fans over the years, so word spread rapidly about the plan. While people were still signing up, Sierra Nevada fed more than 2,500 people on Thanksgiving Day.
And by mid-December, an unprecedented almost one-quarter of all American breweries—roughly 1,400, plus some in Japan, New Zealand and Europe—had signed up to brew a version of Resilience. It's an astonishing effort, and though there's no way to know for sure how much money the Resilience project will raise for Northern California, they're projecting around $10 million. As the brewery wrote in a post on its website, "We know we are on a path to healing and rebuilding."
— Alyssa Pereira
Diversity has never been easy in the beer industry. Throughout recent decades, the modern U.S. existence has mostly been made up of—and catered to—white men. But diversity isn't just about making an effort to include more women or more non-white drinkers. Diversity itself is about creating something varied or made up from many different elements.
It may sound like a convoluted definition, but that last part is also literally what the Brewers Asociation's Diversity Ambassador has said. The nuance included is why someone like J. Nikol Jackson-Beckham is perfect for that role.
I first met J. last summer for what is easily one of my favorite GBH podcast episodes. The subtlety and interconnectedness of history, sociology, culture, and consumerism all seem a bit easier to understand when she's part of the discussion. In her role as ambassador over the past year, she's traveled the country to meet with brewery staff, but not to act as a guide or to give answers about what companies need to do to be more diverse or welcome different crowds of drinkers. She's done some talking, but also listened and shared. Her experiences as a person, academic, and hardcore beer lover make her the kind of voice you want to be a part of these conversations, and all the benefits and challenges that come with them.
Put simply, J. is smart. And the way that rubs off on others is a good thing. It may not be easy to completely define what "diversity" is, aside from itself being diverse and multifaceted. (Yeah, J. said that, too.) But when she talks or tweets, we should listen. Not because she's giving any certain answers, but because she's a part of an ongoing conversation that benefits greatly from her presence.
—Bryan Roth
When 71-year-old Willy Contreras gave the keys of the family brewery to his son-in-law, Frederik De Vrieze, Brouwerij Contreras was beat up, worn down, and struggling financially. De Vrieze was a practicing architect, not a brewer, so he took brewing classes in Ghent to prepare for his new challenge.
The Contreras brewery and farmhouse in Gavere, East Flanders was established in 1818. The first brewer, Valère Latte, sold it in 1898 to a Spaniard, René Contreras. Marcel Contreras followed in 1920 and, after he had graduated from brewing school, Willy Contreras became owner in 1957. So as to preserve the legacy of his father-in-law when he took over in 2005, De Vrieze maintained production of the traditional Contreras beers he had inherited: a Spéciale Belge called Tonneke, a Pale Ale called Especial Mars, and the house Lager, Contra Pils.
On a visit to the brewery in 2009, Belgium's Federal Food Agency was so concerned with the state of the building and equipment that they threatened to shut it down. In 2010, De Vrieze decided to close the brewery for a full year to make investments in the milling system, fermentation vessels, and bottling equipment. He purchased a large centrifuge for clarifying beer and a plate filter for Contra. "We had to start from zero," he says.
De Vrieze kept one piece of equipment—the archaic 70-hectolitre tiled mash tun and boiling kettle that had been used since the very first brews of Contreras. He decided to add his own Valeir range of beers, named after that first brewer. When Valeir Extra first appeared during the 2007 Tour of Flanders cycling race—hopped with Sterling and generously dry-hopped with Amarillo—it raised quite a few eyebrows around traditionally-inclined Belgium.
Understated, intelligent, and hard-working, Frederik De Vrieze has put the last 13 years of his life into regenerating Brouwerij Contreras, modernizing the brewery while remaining true to its rich heritage. In August 2018, he hosted an open brew day attracting a large crowd to celebrate the company's 200th birthday. Those in attendance raved about his newest beer, a Saison known simply as 1818.
If Brouwerij Contreras is the quintessential Belgian success story with regards to taking risks with tradition, then Frederik De Vrieze is the unassuming, pathfinding poster-boy.
—Breandán Kearney
Eagle Rock co-owner Ting Su had very noble intentions: Give women and those who identify as women, underrepresented as both consumers and laborers in the beer industry, a space to ask questions and learn about beer, without judgment.
But one day, Steve Frye, a serial plaintiff who has filed dozens of sex discrimination lawsuits against small California companies thwarted those efforts. He filed suit, claiming that, as a man, Su's Women's Beer Forum had discriminated against him.
Legal push and pull ensued, and after Su crowdfunded enough cash, Eagle Rock ultimately settled with Frye. "It killed me to have to settle," she told GBH at the time, "but the reality of potentially losing our business and home over it—I can't realistically do that to my team or my family."
But the mission wasn't complete, and in fact, the movement grew. An event series previously limited to Southern California made its way north, too.
More people knew about the forum than ever, so rather than fold and shutter the effort completely, Su took the idea on the road, appealing to women (though not exclusively) across California to join her in meeting and engaging with great brewers of all genders across the state. And now, Su's working towards pushing for a permanent solution: getting the law updated to change loopholes like these that some use for financial gain.
"Would it be a hell of a lot easier to say, 'OK, we're done?' Absolutely," Su told GBH. "But the reason we're going public with this is the fact that I want as many people in the community to know about it as we can inform.
—Alyssa Pereira
There are a lot of brewers out there right now—myself included—that look to the wine world for inspiration. Jeremy Grinkey is a winemaker-turned-brewer that blends those two worlds on a much higher level than most of us.
Earlier this year, he shared with me a bottle of Yount, a hybrid project from Bruery Terreux that uses destemmed Napa Cabernet Sauvignon grapes and wort from Black Tuesday to create an end product that cleverly blurs the lines between wine and beer. A unique and bold approach to this hybrid style, Yount is just one example of how Grinkey is trailblazing in the backcountry while the rest of us are fumbling and failing in a scenic state park.
The future of beer for many small producers will involve continuing to pull from other flavor industries—not just wine. People like Grinkey will be the ones leading the way with inspiring new methods of execution.
—Blake Tyers
It's quite possible you haven't heard of Emma Inch. I hadn't either until Christmas 2017, when she won the Online Beer Communicator category at the British Guild of Beer Writers Awards. Maybe she's flown under the radar for so long because, until recently, her incredible skills and beer knowledge were found in a rather unlikely place—local radio.
But those who've listened know how good Fermentation Beer and Brewing Radio is. The judges at this year's British guild awards did too, apparently, because she became both the first solo woman and the first broadcaster to win the much coveted Beer Writer of the Year award.
Combining the easy-listening style of classic local radio with interviews across the entire beer and cider spectrum, Fermentation Beer and Brewing Radio is the most approachable and informative beer resource in the UK. Under Inch's warm, curious demeanor lies a steely ambition to make beer the inclusive, inviting world it can—and should—be. Not only does her show give us the inspiring voice of a great journalist, she makes sure every show has a second female voice as well.
She's since left Reverb Radio to embark on the podcaster's life. That means losing the captive FM audience she once had, but I think she'll be surprised by how many of us are already waiting to subscribe to her new endeavor.
—Jonny Garrett
As we top 7,000 breweries in the country and sample from an ever-growing selection of innovative, unique, and downright weird beers, a shift is happening. Gone are the days where it makes sense to open a brewery with the intent of becoming one of the largest in the country. Big, national brands are struggling to keep up with increasing local competition. There will never be another Sierra Nevada, or even a SweetWater.
But over the years, a different kind of beer maker has realized that small is smart.
Scratch Brewing Company in Ava, Illinois is one such business. Tucked in between forests and farmland more than two hours from St. Louis, Scratch co-founders Marika Josephson and Aaron Kleidon forage lavender, chanterelles, wild ginger, hickory bark, dandelions, maple sap, gooseberries, and so much more from the land around their brewery. And then they put those vibrant, unique ingredients into their delicious beer.
In a marketplace where "buy local" has become a trendy catchphrase, Scratch takes it to another level, truly utilizing the surrounding land. Their beer won't be showing up in 20 states someday. They're fostering a community. They've got goats. And they believe in living up to a code. In fact, Josephson recently put her beliefs onto paper for GBH.
While the beer world is going to keep getting weird (not to mention scary for some folks with over-leveraged business plans), the bright side is that more places like Scratch will find market niches to fill in the years to come. Thankfully, they'll be able to look back on thoughtful leaders like Josephson who've cleared a new path through the wilderness.
—Austin L. Ray
"When you have people who cross those divides, those barriers, it shows that not only do these people want to see their product everywhere or want to see their business grow, but they love people."
Speaking with characteristic insight on GBH's Within Reach panel at GABF this year, Dominic "Dooch" Cook touched on the divides between much of the beer industry and underserved black communities—and how that industry can reach those communities.
Dooch runs Beer Kulture, a lifestyle brand, consultancy, and outreach group that spreads knowledge of—and access to—great beer. Dooch breaks down barriers between the predominantly white beer industry and the often overlooked and ignored communities of color. By physically taking beer to these communities and turning people on to what beer can be, he broadens and enriches the beer world. And we're all better for it.
It would be doing him a disservice to say that his philosophy is unique as he works toward greater inclusivity and less division, but his is a vital perspective—one shared with patience and passion. His tenacity and tireless work ethic show that not only does he want to see beer everywhere, but that he really loves people. Plus, he really knows his shit.
—Lily Waite
As the "beer guy" in his office, Alex Delany is in the role so many other beer fans find themselves in at work if they know a bit more about beer than their co-workers. His office just happens to be Bon Appétit magazine.
Building on the efforts of freelance writers like Josh Bernstein over the years, we have Delany to thank for such a huge shift in the beer coverage of one of the world's most popular food and beverage publications. It's been hot and fast of late.
Meanwhile, if you follow him on Instagram—and you damn well should—you'll be astonished to see how relatively little of his daily eating and drinking ever makes it to those pages. The man is ravenous.
But what I love most about his approach is that so many beers that geeks often seek out, trade, and drink in isolation are, in his hands, contextualized within a rich and vibrant food scene. He shows just how connected and integrated beer should—and could—be within our larger culinary culture. In that way, Delany is both a validation of and challenge to GBH's own ethos of beer, food, travel, and culture. In fact, he's a big reason we revived our Provisions column this year.
—Michael Kiser
In late 2016, 29-year-old Averie Swanson was promoted to head brewer of Jester King Brewing, one of the world's finest beer makers. Getting Swanson into the new role was, as co-founder Jeffrey Stuffings said at the time, a "no brainer." She was interested in the concept of terroir and novel ingredients, he said, and she pushed Jester King to try new things.
And like her brewery staff, Swanson pushed herself forward, too.
There are a scant number of Master Cicerones— less than 20 in the whole world. This year, Swanson secured the elusive title. The grueling, expensive test has a pass rate comparable to the acceptance rate of MIT. It's frightening enough to scare away plenty of smart humans, but Swanson conquered.
You'd think she might rest on her laurels for a moment, enjoying the myriad baby goats scampering about Jester King's bucolic property. But instead, Swanson took the unexpected route, announcing her departure from the brewery in December. We eagerly await what's next.
"It's not yet time to divulge," she posted to social media earlier this month. "I am excited to continue to grow and learn within this industry and I hope to continue to give back to the amazing community of makers that has welcomed and fostered me through the years."
—Alyssa Pereira
This young Hungarian has been doing more things with beer in recent years than most of us will do in our lifetimes—and in two different countries to boot.
In his hometown of Budapest, Daniel Bart has opened destination pubs like Élesztő—an amazing "ruin bar" he still owns, with its own on-site BBQ restaurant, lounge, and various taprooms, all housed in multiple buildings of a sprawling, run-down former glassworks—and the slicker Léhűtő, which he has since sold, and which is still a major influence on the downtown beer scene. He also launched the Főzdefeszt beer festival and helps run a gypsy brewery, Yeast Wörks, that cranks out popular beers like the Duke of Budapest, one of the first hazies to hit the Hungarian scene.
Two countries away, Bart is a co-owner of Berlin's Hopfenreich, a new-school craft bar, and helped launch Braufest Berlin, one of the city's first craft-focused beer festivals. In the German capital, his distribution business Hudi Hudi brings Hungarian breweries like Horizont, Fehér Nyúl, Hara Punk, Reketye, and Hopfanatic to taps in Germany, Switzerland, Italy, Austria, and Finland, while also importing Thornbridge, Cloudwater, St. Peter's, and BrewDog back to Hungary. And that's not all! Bart also has a Lager side project called Hekkelberg, which he describes as "a Czech beer brand in Hungary, named after a Bavarian philosopher." Phew.
Daniel Bart is doing stuff. And that stuff is changing the culture of beer in Central Europe.
—Evan Rail
She took fifth place at the United States Barista Championship this year, a clear disappointment for anyone who works as hard as a national competitor does. But if you attended those performances, it may be the one you remember the most—and with good reason.
Each competitor choses a theme for their presentation—a narrative that expresses something bigger about the industry they work in, which they deliver as a monologue of sorts while they perform technical tasks for hawk-eyed judges. I've rarely found these book-report-esque elements all that interesting. But for Andrea Allen, the decision to make the issue of succession and legacy such a personal one made her storyline one of the most profound I've witnessed. It sticks with me still, and should sound awfully familiar to any small business owner, including brewers:
"There is a real threat to this community that I feel is not being discussed as much as it should be," Allen said in an interview with Barista Magazine. "The ability of specialty producers across the world to be able to produce high-quality coffee in a manner that supports themselves and their families is a very difficult thing."
She highlighted the issues of supply chain, commodity pricing, and the mounting pressures on agriculture, as have often been highlighted by others. But she did so in a way that brought it all home in a tangible, heartbreaking way. Hers is a family making a living in coffee, alongside so many others up and down the chain, and those families are all struggling for that rarified air of stability and security for the next generation.
There wasn't a dry eye in the room that day, but they were all wide open.
—Michael Kiser
"Slow beer" is the calling card of Diamondback Brewing Co. Co-founders Tom Foster, Colin Marshall, and Francis Smith opened in Baltimore in November 2016 in a space once occupied by Coca-Cola and the iconic Maryland company, Phillip's Seafood. They started as many do, brewing hoppy, Hazy IPAs and Pale Ales, dropping batches of cans through their taproom.
But at a time when many breweries are doubling down on haze, Diamondback is making the conscious decision to pull back on that business model. "We're playing a very slow game here," head brewer and co-founder Foster shared on a recent GBH podcast. "When we opened this place, we had ideas of what we wanted to do, and they included expanding. But I think we realized our sweet spot is in taking our time."
In 2018, the team began figuring out how to articulate "slow beer" to their customers. Foster and the brew team have focused more on beers that require longer timetables—Lagers, barrel-aged, and mixed fermentation selections, for starters. Marshall remains committed to high-touch self-distribution. Francis continues to nurture a taproom culture that educates and matches the pace of their beer. (Related: that taproom's WiFi password is "no flights.")
For such a young brewery, Diamondback has shown great restraint in the decisions they make, equally intentional and confident in who they are, as who they are not. Taking it slow has never looked so smart.
—Kristen Foster
There's no easy way to sum up Melissa Cole. An ebullient, charming, and, frankly, loud woman, she's a figurehead of the British beer industry. And 2018 was quite a year for her. She judged beer competitions across the globe, contributed to numerous publications (GBH included), and somehow found time to write, publish, and promote her second book, The Beer Kitchen. Meanwhile, she set up, launched, and continues to oversee the Everyone Welcome Initiative.
With contributors all across the industry, Everyone Welcome aims to reduce intolerance and prejudice in venues and at events. By providing participating staff with a framework of advice and guidelines on everything from how to deal with abusive customers to awareness of disabilities and illnesses, the initiative makes it very clear that prejudice will not be tolerated in the beer industry. So far, a number of venues and events—not to mention some of the UK's highest-profile breweries—have adopted it.
By speaking out against sexism she's faced from the start of her lengthy career, she's become an admirable role model for the industry. Everyone Welcome is merely her latest step, though it's certainly a big one. The beer world would be much worse off without Melissa Cole.
—Lily Waite
Bradford Taylor and his small crew opened Ordinaire, a natty-wine-focused bar in Oakland, in 2013. In doing so, they carved out a space for wines that had no real route to market beyond a few clubby circles that followed importers like Louis/Dressner.
Since moving to Chicago, Taylor's opened a midwest complement in Diversey Wines, taking advantage of the city's newfound ambition amongst other importers like Selection Massale, starting a wine club, and serving as the BYO shop of choice for its neighbor, Cellar Door Provisions, one of Chicago's most exceptional small restaurants. There, they host $10 tastings of exceptional oddities that help casual and expert drinkers alike explore the unknown. You'll even occasionally see bottles cross the street to the new 4 Letter Word Coffee (opened by Ria Neri of Whiner Beer Co.,) as customers relax in the perfect environment for enjoying their uppers and downers.
The result is a Chicago street corner that features three of our absolute best culinary destinations.
—Michael Kiser
An Australian expat and longtime RateBeer admin living in Plzeň, Czech Republic, Filip Miller partnered with Petr Vynáhlovský and Láďa Vrtiš to launch Pivovar Raven in late 2015. In doing so, they brought oddball craft styles to the hometown of Pale Lager.
Since then, Miller's continent-wide connections to the European beer scene have made Raven a major player in the Czech Republic, producing fun collaborations with Czech craft upstarts like Clock, Permon, and Zichovec, as well as with ultra-traditionalists like Germany's Klosterbrauerei Weissenohe. In partnership with the Netherlands' Sisters brewery, this year Raven produced what would have to be the Czech Republic's first waffle beer, brewed with caramel-filled Dutch stroopwafel. Other rarities include a champagne-style Strong Ale, a double black cream IPA, and a Brut Imperial Porter made with Brut-IPA-style amyloglucosidase enzyme.
While Raven's beers are widely available in Prague and other cities in the Czech Republic, the tiny brewery also opened its own pub in Plzeň at the end of last year, adding a popular beer garden to it this past summer. At the pub, they tap their own beers as well as guest kegs from cult brewers like Pivovar Zhůřák and Thornbridge, exposing more local drinkers to decidedly non-traditional brews.
"We were the first ones to brew a Berliner Weisse in the Czech Republic, and that has obviously taken off," Miller says. "Our weirdest was probably our Ice Double IPA, which is basically a non-existent style."
In 2018, Pilsner Urquell brewed more than 3.5 million hectoliters of the original Pilsner. Just a few blocks away, Raven was transforming the very idea of Czech pivo.
—Evan Rail
We usually try to avoid mentioning any GBH studio clients in our year-end list for obvious reasons. But in this case it was impossible. It would've felt like an unjust punishment to leave out Christina Perozzi, Goose Island's Education Development Manager.
Perozzi's claim to fame started as one half of The Beer Chicks, a blog and video series devoted to unlocking the world of beer for a wide and diverse audience, which resulted in two well-regarded books—The Naked Pint and The Naked Brewer—from her and her cohort Hallie Beaune. During that time, she also served as Goose's west coast educator before joining the company full-time.
Since then, she's gone on to start a number of publishing projects at Goose Island (including the BCS coffee table book we made this year). But most impressive is the new magazine venture she's leading called Ingrain. The stunning food and beverage publication is produced almost entirely by in-house staff at Goose Island, including long-time employees like Ken Hunnemeder, Jesse Valenciana, and Erika Wojno, and focuses on their own personal obsessions—everything from cheese to music to travel.
It's interesting enough to have a quality magazine come from a beer company. But it's unprecedented to have one written, photographed, and published by that beer company's own staff, all of whom have existing full-time responsibilities beyond this ambitious side project. In a world of boring corporate content, Ingrain not only seems like an exception to the rule—it's better than most other magazines, period.
I regularly pick up my copy at Metric Coffee just down the street from the brewery (and GBH's new studio space), but you can subscribe here.
—Michael Kiser
You may know beer writer Carla Jean Lauter from any number of places, but you probably know her from Twitter. I observe and engage with her as many do in that virtual pub of sorts. A tireless advocate for the beer industry, Lauter's thoughtful observations and commentary aim to build an inclusive beer culture and help breweries identify gaps in reaching more customers. Topics range from discussions about inappropriate, sexist, and racist beer labels, to pleas for breweries to set up proper websites with published hours of operation.
When much of Twitter "dialogue" today increasingly feels like a deafening series of screams, Lauter is consistently able to articulate her thoughts and perspectives in a public forum that often lacks nuance. Her comments are confident and uncompromising, but never self-righteous. Pointed and direct, without being inflammatory. Her approach seems to start with the assumption that others may not understand the impact of their words and actions and, if the end goal is a new perspective and lens, it's important to welcome them into the space where they can listen, understand, and learn.
And it's working. In January, Troon Brewing's release of its Saison Ale included an insensitive beer label with a noose on it. As shared on Twitter, Lauter reached out to Troon, explaining that the noose symbol alludes to lynching and suicide, "both negative things that seem inappropriate for beer labeling in an inclusive beer market." Troon quickly responded, ceasing production and expressing gratitude that Lauter (and many others inspired by her) raised their concerns.
Her voice and approach are admirable examples to emulate—not just within the beer industry, but in our national conversation as a whole.
—Kristen Foster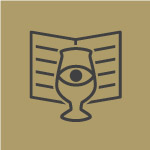 Words + Visuals by
The GBH Collective