These are the words, images, and beers that inspired the GBH Collective this week. Drinking alone just got better, because now you're drinking with all of us.
READ. // "We used to carry everything that was available. Now I have some people saying we have too much of a selection." This quote comes from an article in a Boston-area publication about the beer scene…in 1997. The challenges in the beer industry have evolved in 20 years, but this piece shows that, at their core, they're more similar than different.
LOOK. // Baltimore's Miracle on 34th Street in Hampden, MD is by far the best display of Christmas lights in Maryland. Each year since 1947, the residents of the 700 block have adorned their homes with an elaborate display of lights, sculptures, and decorations of Baltimore icons.
DRINK. // Sante Adairius Rustic Ales' Even Odds
A fellow Fervent Few member was kind enough to share a few cans of this tasty Pilsner with me a few weeks ago. Pouring a cloudy, yellow hue, this beer has a softer, creamier body than other Pilsners I've had recently. It's nice to change it up sometimes.

READ. // "It was designed as a 'memory and forfeits' game, in which singers tested their recall of the lyrics and had to award their opponents a 'forfeit' — a kiss or a favor of some kind — if they made a mistake." Move over, mistletoe. "The 12 Days of Christmas" is just another holiday ploy to get a kiss.
LOOK. // Kouhei Nakama creates animations that look to deconstruct rather than show off renderings with realistic results. Fluid, slithering, and even a little creepy, I still can't seem to look away. Even if it makes my skin crawl just a little.
DRINK. // Maplewood Brewing Co.'s Kell 'Em All Kellerbier
Don't let anyone tell you that Lagers are all the same. When you find one that hits all of the marks, it's abundantly clear. Crisp and clean with that perfectly smooth mouthfeel that finishes with a slightly peppery hop presence, this Kellerbier is meant to be enjoyed for the long-haul in between small pours of Maplewood's Hazy IPAs.
READ. // "When a man makes a mistake on a broadcast, it's just something that happens, he misspoke. When a woman makes a mistake, it's often used as proof that she's in over her head or not good enough for the job." A long list of challenges and breakthroughs of what it means to be a woman in the male-dominated profession of broadcasting sports.
LOOK. // It's National Geographic and it's a photo contest. You know the results are going to be stunning.
DRINK. // Catawba Brewing Co.'s Evening Joe Coffee Blonde
Coffee beers that aren't Porters or Stouts are no longer an aberration, but that doesn't mean they can't still be exciting. It's not just coffee "roast" you get with this beer, but some green vegetal spice, like a new bean plucked from a tree.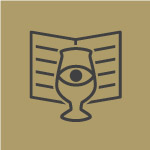 Curated by
The GBH Collective