These are the words, images, and beers that inspired the GBH Collective this week. Drinking alone just got better, because now you're drinking with all of us.
READ. // "In the years The Other Side was open, very few neighborhoods in America, or the world, were quite so welcoming to queer folks as Silver Lake was." Shoutout to Besha Rodell—one of my early beer writing mentors—and her lovely, heartbreaking tale of a shuttered Los Angeles bar.
LOOK. // Shit is positively uncertain and oft-horrible out there. Maybe you could use some animals sitting on capybaras.
DRINK. // Aslin Beer Company's Master of Oranges
"I'm from Virginia, where ain't shit to do but cook," Pusha T rapped on a classic Clipse track in 2002. These days, you'd have to add "brewing IPAs" to that list. (I'm so sorry.) My first from Aslin is quintessential haze, "generously double dry hopped with Galaxy, Mosaic, Citra, [and] Amarillo," according to the brewery. It's a positively citrus-y dose of easy-drinking 8.4% ABV that has me curious about more from these Virginians.
READ. // "In life I have such a problem of wanting control, and between 'action' and 'take' is the only time when I have to think about just one thing. In that moment there's nothing else…" Adam Driver is one of the most interesting, skilled actors working today, and reading his candid thoughts on the business is a gift.
LOOK. // In October, two months after The Miseducation of Lauryn Hill turned 20 years old, The New York Times' The Daily podcast producer Ike Sriskandarajah set out on a special project: He wanted to find as many of the children featured in the conversational interludes on the album as possible.
DRINK. // The Lost Abbey's Gnoel de Abbey
I'm one of those truly insufferable fans of Christmas who believes 'tis the season as soon as Nov. 1 rolls around. So when Gnoel de Abbey hit the shelves at City Beer Store, I snatched it up. This Brown Ale wasn't fully developed just yet, but it still produced the spicy, bready evocations of holiday cookies.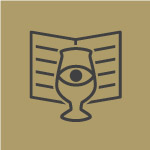 Curated by
The GBH Collective