These are the words, images, and beers that inspired the GBH Collective this week. Drinking alone just got better, because now you're drinking with all of us.
READ. // "It took me a long time to realize that there are a lot of us who feel that way, like we missed the orientation at proper adulthood and so we're still flailing around in the dark while everyone else trusses and bastes with ease." As one whose Thanksgiving traditions have always been a bit of a moving target, Emma Raub's path to finding a tradition of loose traditions hit me where I live.
LOOK. // In these dark and uncertain times, is there anything that can bring one more joy than witnessing an infant experiencing its first snowfall?
DRINK. // Cruz Blanca's Todo Uno
This foeder-aged Saison blew me away while out on the town during FoBAB festivities. A refreshing balance of oak and funk and stone fruit, it's everything I love about the world of mixed-fermentation beer. While I initially didn't know what to make of this taqueria/brewery, this beer completely sold me.
READ. // "Or is this just what we are now -- a horde with a checklist and a camera phone, intent on self-producing the destruction of anything left that feels real, one Instagram story at a time?" Last year, unbeknownst to him, Kevin Alexander set in motion a chain of events that would cause Stanich's restaurant in Portland, Ore. to close its doors. Here, he explores what happened, what responsibility journalists have to protect under-the-radar treasures, and what all-consuming monsters of content and culture we've collectively become.
LOOK. // The Art Institute of Chicago has made a decent chunk of their collection—those pieces that are considered public domain—"open access," meaning anyone is free to look at and download high-resolution images of the works. The list includes dozens of seminal pieces from Renoir, Manet, Monet, Caillebotte, and even Van Gogh, including his reinterpretation of Daumier's "Drinkers," which we can all relate to after spending time with family this week.
DRINK. // Jackie O's Pub & Brewery's Final Entropy Kölsch
The second version of two collaborative efforts from Jackie O's and Jester King, this is a Kölsch-inspired farmhouse beer that's crisp and straw-like on the front end and funky with a touch of tart on the back. It's a simple beer with an underlying complexity that shows off the best of both brewers.
READ. // "When I was a kid, Wu-Tang offered the most inspiring notion of what art could be: get your most talented friends and become like Voltron. You'll be much better suited to face a world that is callous, cruel, and hyper-capitalistic." Shoutout to Jeff Weiss and standing up for what matters.
LOOK. // I love Demi Adejuyigbe. You should watch this inspiring, thoughtful talk from Demi Adejuyigbe.
DRINK. // Bell's Brewery's Expedition Stout
Sometimes, it's nice to fall back on a classic. While wandering amongst the shelves at my local shop this week, I knew I wanted a Stout, but the adjunct-heavy "cool kids" options just weren't grabbing me. And then, like a sign from the beer gods, I spotted a sixer of this sitting out of place on an end cap. Thank you for the chocolatey, restrained, humbly perfect Stout, beer gods.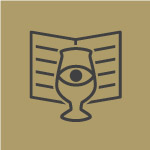 Curated by
The GBH Collective