These are the words, images, and beers that inspired the GBH Collective this week. Drinking alone just got better, because now you're drinking with all of us.
READ. // "Lots of people just don't understand that there's a darker side to Antarctica." The discovery of a 19th century woman's skull on the southernmost continent could have lasting effects on the Antarctic Treaty System and global geopolitics, as laid out in this fascinating article by Martha Henriques.
LOOK. // If you, too, have been mesmerized by The Haunting of Hill House, you'll be as eager as I was to watch this featurette on the making of its best episode.
DRINK. // Westbrook Brewing's 6th Anniversary (Willett BA)
There were 10 minutes left of the Saturday afternoon session of the What's Brewing festival in Norway, and nobody seemed to be queuing for this whisky barrel-aged edition of Westbrook's celebratory hazelnut and chocolate Imperial Stout. It's a style far from my preferred parameters and palate, but the beer didn't seem to care. Reader, I partook heavily.
READ. // "Once residing mostly in the domain of hippies and health-food stores, fermentation is quietly becoming the obsession of many high-end chefs." As a beer drinker and bread enthusiast, fermentation already has a near-daily role in my kitchen. After seeing Noma's David Zilber and Rene Redzepi speak at the 92Y to introduce their new book, I wondered what creations I could make at home. I'll soon find out!
LOOK. // A giant, metallic eagle's head juts into frame from the viewer's left, seemingly watching over all of New York City. This image is one of many from Georgie Tice that were recently on display at the Nailya Alexander gallery. It's worth checking out for more of his work.
DRINK. // Negroni
I've been on one heck of a negroni streak lately, moving on from accepting whatever ruby red concoction the bartender slides across the bar to bringing it in-house, experimenting with various sweet vermouths at home to dial in a favorite (gins are next). For me, Carpano Antica brings a brightness to the cocktail that elevates it to the top, but if you mix one using Cocchi Vermouth di Torino, I certainly won't complain.
READ. // "Why is Offset coming all the way to L.A. to buy $500 worth of Sunkist Peach soda and French Frosted Flakes?" Why is he, indeed?
LOOK. // You might recognize Ben Chlapek's name from our Mother of Invention series. That's certainly where I learned about his considerable talents. As a words person, it's always fun to see how people put art to the stuff you serve up, but I've been particularly smitten with Ben's work.
DRINK. // Fonta Flora Brewery and Burial Beer's Errday
The eccentric, delightful beers of Fonta Flora made their way into the Atlanta market last week, and I, for one, am fully chuffed. (Can someone on our UK team let me know if I used that word correctly?) I've enjoyed Fonta Flora selections with muscadines, rhubarb, and motherfucking kudzu so far. But this guy is a little more familiar. It's got that Brett funk, a wonderful dryness, and it's only 4% ABV. Welcome to ATL, my babies. (And thank you for your help here, Burial.)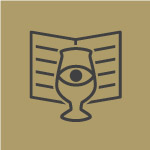 Curated by
The GBH Collective