These are the words, images, and beers that inspired the GBH Collective this week. Drinking alone just got better, because now you're drinking with all of us.
READ. // "As soon as I was jolted into focusing on how she cooked and ate, the whole picture of her life seemed to shift, like a holographic image that changes as you tilt it." I was already a people watcher. But Laura Shapiro's book, What She Ate, has made me look harder at what people are eating when I'm with them.
LOOK. // My favorite Instagrammer is Stephanie Gonot. She's an incredible photographer who creates surreal product imagery and unbelievable moving images.
DRINK. // Arbor Ales' Breakfast Stout
The weather has turned, which means I will now solely be eating stews and drinking dark beers. Arbor Ales Breakfast Stout is an old, forgotten favorite that came back into my life on a recent weekend at their taproom. It's easy-drinking, chocolatey, and everything I need to get me through the colder months.
READ. // "Women's bodies become the tools with which men perform intimacy and solidarity with one another; at least at first glance, women are not potential partners so much as potential means for upholding male self-interest." This take on the Kavanaugh hearing by The New Yorker's Jia Tolentino nails the twisted irony of why men gloat about sexual conquests.
LOOK. // Speaking of The New Yorker, I'm completely amused by two self-described "imbeciles" desperately trying to get their work into the high-brow publication by way of winning its comic caption contest. Every week, Willy Staley and Matt Jordan are, unsurprisingly, unsuccessful, but they at least share their half-assed entry attempts on their Instagram.
DRINK. // Magnolia Brewing's Chardonnay Barrel-Aged Saison de Lily
Magnolia Brewing is going through a lot of changes. Brewer Seth Wile is one constant, though, and at the soft open for the brewery's revamped Dogpatch location, he poured me a chardonnay barrel-aged Saison that had been aged for at least a year or two. The funk, the tartness, and the breadiness of the malt converged perfectly. I predict great things to come.
READ. // "My first day at work I had to cross a picket line to get in the building—they are out with signs and yelling and I'm asking myself, 'What have I done?' I learned that it was because Steve decided to kill the Newton." As has been made clear by most of my read selections over the last year, when I'm not reading about beer I'm reading about Apple. Here's an incredible oral history of Infinite Loop.
LOOK. // One of these days I'm going to get down to Kentucky to check out the Bourbon Trail, but one of my dreams would be able to go down and do a barrel pick. This video made by one of my favorite bourbon-centric YouTube channels shows off some footage of what it's like to choose your own barrel of bourbon at a few different distilleries.
DRINK. // Odell's Oktoberfest
It's Märzen season, and I decided to try a mixed sixer of ones I'd never drank before. The clear winner was Odell. It's refreshing and clean with a nice noble hop flavor following the usual malty sweetness, which keeps every sip interesting. When we were in Denver for GABF, I was excited to get over to their RiNo taproom to drink a big ol' snifter of it.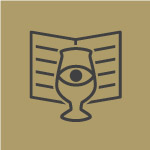 Curated by
The GBH Collective