These are the words, images, and beers that inspired the GBH Collective this week. Drinking alone just got better, because now you're drinking with all of us.
READ. // My father was and still is a goofball—quick with a joke, funny face, silly dance, or made-up song. Watching my brother parent his three girls, I see him taking over that persona and never miss a chance to inform him that he's turning into our Dad. This Ashley Fetters piece in The Atlantic examines why dad jokes are "simultaneously beloved and maligned, deeply ingrained in the intimacies of family life and yet universal and public enough to have a hashtag."
LOOK. // "Celebrated as one of the greatest athletic feats of any kind, (Alex) Honnold's climb set the ultimate standard: perfection or death." And it's all captured in National Geographic's new film Free Solo. Now playing in theaters across the country, I've already got my tickets.
DRINK. // Lamplighter Brewing Co.'s Oktoberfest
This is my go-to beer this fall. I've done my fair share of research to come to this conclusion, drinking more Märzens and Festbiers in the past few weeks than in my collective life to date. Not too sweet, with a rich, toasted flavor, it pairs beautifully with cozy sweaters and falling leaves.
READ. // "There's just one problem. Have you spotted it? Nowhere above have I mentioned anything from the British brewing tradition. And that's because it's becoming increasingly invisible." For UK industry publication Imbibe, Pete Brown laments a lack of national pride for our traditional beers, while also delivering an important historical lesson. Pint of Best, anyone?
LOOK. //Here are some real nice photos by Filippo Giani for you to ponder. I particularly like the cloud shot.
DRINK. // Fierce Beer's Barrel Aged Very Big Moose Imperial Stout
I tell myself I don't like Pastry Stouts. For the most part, that's true. This, from Aberdeen's Fierce, proved to be an exception. Yes, there's vanilla and cacao, and it's sweet enough to send you into a sugar coma. But something about the bite of oak and whisky from the barrel aging levels this beer's kinks, turning it into something quite special.
READ. // It's one thing to be a spectator, but totally different to actually walk onto the field. "I thought I knew what I was talking about," writes critic-turned-restaurateur Sara Deseran in this open letter to other restaurant owners.
LOOK. // Perhaps lost in the shuffle of Banksy getting totally shredded was the record sale amount of $12.4 million for Jenny Saville's "Propped". Artists like Saville push my own personal sense of scale and cause me to reconsider the size of the frame from which I view life.
DRINK. // Allagash Brewing Company's White
I pumped the tap and received more delicious, off-yellow goodness from the keg I had dragged into an Airstream at Olly Olly. The keg was (mostly) full of Allagash White, coriander-laden and luscious. I don't get this down in Texas, so I may have drank a few too many, but I enjoyed every blissful moment.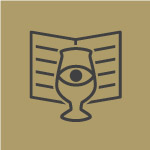 Curated by
The GBH Collective