These are the words, images, and beers that inspired the GBH collective this week. Drinking alone just got better, because now you're drinking with all of us.

READ. // "I hear people say, 'I saw that movie when I was a girl, and it made me realize I could pick up a guitar, I could be in a band, I could play music...'" A look at how Josie and the Pussycats became one of the best fake bands ever and inspired a generation of real musicians.
LOOK. // You will never be more thankful to be in a warm, dry place after watching The Barkley Marathon, a documentary that takes a look at a nearly impossible ultramarathon inspired by James Earl Ray's 1977 escape from a state penitentiary in Tennessee.
DRINK. // Metropolitan Brewing's Haus Helles
After eating and drinking everything over the holidays, I was driven right back into the arms of a Lager to find some balance. Not only did I crave something light, but I was sitting in a German beer hall awaiting my Thuringer sausage while watching a game of hammerschlagen. Was it the atmosphere paired with traditional German fare that made this Helles so satisfying, or was it the beer itself? I visited Metro's taproom just days later and ordered another liter. Fresh, crisp, clean, floral. Yep, it's just as good solo.
READ. // "They're not trying to escape shame or disappointment. Instead, they're fleeing criticism — and criticism, in particular, of the way they've handled issues concerning race and their own privilege." I've spent—perhaps, some might say, maybe—a little too much time in the past couple weeks giggling at Justin Timberlake' s new album's um, trailer, I guess? It's exceedingly silly, but this Anne Helen Petersen essay is the opposite—a thoughtful, excellent, read.
LOOK. // This little buddy is a hero and an inspiration.
DRINK. // Fonta Flora Brewery's Leftover Fuzz
I live a blessed life for a number of reasons, but chief amongst them is my home's proximity to Kimball House. Just earlier this week, one of the finest eating and drinking establishments in the Southeast (the country?) hosted a Sunday Oyser & Saison Happy Hour which included a selection of beers from Fonta Flora. My favorite was this mixed-culture beauty with peaches that had me shaking my head and asking for more, please and thanks.
READ. // "Many people roll their eyes at the pushback against seemingly innocuous cultural traditions like dressing boys in blue and girls in pink and buying kids gendered toys. I, too, have wondered, What's the big deal? Because on the surface, these customs seem innocent enough. But the research I've just described charts a compelling and worrying path from these traditions to the development of childhood beliefs that, geez, yeah, girls and boys must really be quite different—and, given the gender hierarchy that's widely visible, that girls must somehow be inferior. Then, when these stereotypes morph during adolescence, they lead to something even more sinister: The idea that girls are sex objects and that boys are sex-obsessed, that it's OK for guys to cross sexual boundaries because that's just how guys are."
LOOK. // Leslie Herman's scratchy, crusty illustration style has a bit of the hobo-outsider-art vibe crossed with the childlike elegance of the best children's books of the 1960s and '70s. And some of it has made its way to beer labels for Fat Orange Cat Brew Co.
DRINK. // 2nd Shift Brewing's Technical Ecstasy
This might be the Czech-iest Pils in the Midwest. A punch of that hot harvest Saaz aroma, spicy earthy flavor, and a Pils malt body that crumbles away at the end like a Saltine. And perfect head retention.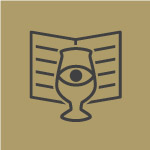 Curated by
The GBH Collective