These are the words, images, and beers that inspired the GBH collective this week. Drinking alone just got better, because now you're drinking with all of us.
READ. // "I guess the lesson here is try to be a billionaire if you can." It's been a shitty couple years for interesting and important publications biting the dust. This New York Magazine roundup is a great and depressing reminder of what will be missed.
LOOK. // Banquet-swilling Ohioan and GBH vet Kyle Kastranec shared this bonkers Instagram account with the team last week, and I was quickly impressed by the weird, extensive lengths to which New Zealand has gone to address its apparent drowning problems.
DRINK. // SweetWater Brewing Company's Chattahoochee Series, Release #1
The first bottle in SweetWater's brand new bottle club, this busy Imperial Stout is double barrel-aged in bourbon and cognac, and includes tangerine, vanilla, and lactose. Mine was completely still, and I'm frankly not sure if that was intended. But the flavor was right on. A little heavy on the vanilla, perhaps, but an interesting first foray into the veteran Peach State brewery's wonderful new Woodlands project. I look forward to what's next.
READ. // "The name of the Cabinet member you thought would quit first, plus the name of the Cabinet member you think will be indicted first, plus the winking-ghost emoji." Please let at least some of these White House employee password prompts be real.
LOOK. // My favorite episode in Netflix's Abstract: The Art of Design, is Tinker Hatfield: Footwear Design. Even if you don't know who Tinker Hatfield is, you do if you've laid eyes on a pair of Nike shoes in the last 30 years.
DRINK. // Brewery Bhavana's Pithy IPA
A favorite from my recent visit to North Carolina was this hoppy selection. The name could refer to the pith of an orange—that white, bitter part inside the peel, essential to the bright, citrus flavor that dances across your palate. But pith also means "the essence of something." This beer captures the essence of Bhavana: graceful, welcoming, dreamy.
READ. // "I think he gets really stressed when he knows he's going to cry on-air." For as long as I can remember, my late night TV hosts existed to make me laugh at the world around me, and maybe forget how silly it can be. Increasingly, the newest generation of personalities also want to us to think, consider, and connect what makes us laugh—or shed some tears.
LOOK. // Some people look like their dogs. Others look like their favorite art. Photographer Stefan Draschan captures people who match the artwork at museums.
DRINK. // Epic Brewing's Citralush New England Style IPA
My tongue tells me NE IPAs are great, but my brain is still trying to figure out all the subtle nuances. I can't get the style from brewers of the namesake region, but I appreciate larger brewers helping me understand it better. Epic's version (along with Sierra Nevada, New Belgium, and others) isn't going to get mistaken for Tree House or Trillium, but it is juicy, hazy, and pleasurable.
READ. // "The cake is delicious. The first toast is za mir—for peace—a traditional toast that used to be just something people said. No one in Mariinka three years ago would have dreamed the wish might ever become real and urgent. 'And now we drink and drink for peace, but for some reason it never actually happens,' Olya jokes as we clink cups." A bakery in a war zone is still a bakery. A story with a stiff upper lip from Roads and Kingdoms.
LOOK. // "It's not just that they want to understand Go. They want to understand what understanding is." This Netflix documentary tracks the journey of a world-class Go player as he battles new AI, and creates a movie's-worth of self-reflection.
DRINK. // Founders Brewing's Dirty Bastard Scotch Ale
I spent the week in Grand Rapids unpacking the history of the brewing scene there, and in a podcast interview with Nate Walser of Greyline Brewing, I learned the history of how this beer came to be. I'm home now, and I happened to have a couple in the fridge from a recent evening with friends. So I'm drinking this toasty, caramel, bitter, and figgy 8.5% Scotch Ale with a newfound romance and appreciation for its contributions to an entire state's brewing legacy. The interview will be out in February, but my four-pack is already gone.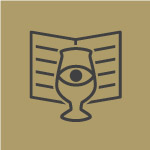 Curated by
The GBH Collective