These are the words, images, and beers that inspired the GBH collective this week. Drinking alone just got better, because now you're drinking with all of us.
READ. // "People are always projecting things. They're hearing things that weren't said or projecting meaning that was not intended and, perhaps, not even implied. I've gotten both insults and compliments for interviews I've never done. What can you do? There's no way of controlling what people think." Terry Gross for president.
LOOK. // Come for a new flavor of David Letterman's cutting wit, stay for the John Lewis cameo. May My Next Guest Needs No Introduction make new episodes forever.
DRINK. // Monday Night Brewing's Situational Ethics
We had a bit of a cold snap in Georgia this week, and the Bissell Maple Bourbon Barrel variant of this big, luxurious Stout—decadent notes of coffee and chocolate and all—warmed me right up. Its name is a nod to Georgia's politicians and their questionable loyalties, and its ABV (13.9%) is a nod to The Peach State's ABV cap (14%). Shoutout to tasty beverages that fight the power.
READ. // You may have already read this article on sexism by Kaleigh Watterson for BBC News, but getting such an article in the mainstream British press is a big deal. And it can't be shared enough, so if you haven't read it yet, please do. And pass it along when you're done.
LOOK. // Here's some great photojournalism from Skander Khlif that'll take you on a mesmerizing journey through the Tunisian south.
DRINK. // Oxbow Brewing Company/Half Acre Beer Company's Double Daisy Farmer
This collab between Maine's Oxbow and Chicago's Half Acre was my highlight from a recent bottle share among friends. Notes of freshly hewn pineapple chunks and slices of pink grapefruit lead to a pleasingly funky blue cheese finish.
READ. // "Little did any of us know that later that night the most devastating fire in California's history would tear through Santa Rosa in a matter of hours, leaving countless friends, family, employees, and customers running for their lives and ultimately homeless." Buried in the announcement about the release of Pliny the Younger for 2018, Natalie Cilurzo recaps Russian River Brewing Company's incredible fundraising efforts.
LOOK. // Russian-based photographer Slava Semeniuta, also known as Local Preacher, captures the reflection of bright, saturated neon light in puddles on the streets of Sochi. The images are otherworldly.
DRINK. // Allagash Brewing Company's Pastiche
The latest barrel-aged project from Allagash is a blend of four different beers that spent time—one way or another—in rye whiskey, vermouth, port, rum, bourbon, red wine, gin, and brandy barrels. Oh, and it's pure sorcery in a glass. The use of special, local malts, only adds to the beer's incredible complexity.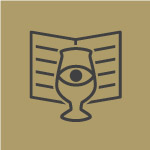 Curated by
The GBH Collective