These are the words, images, and beers that inspired the GBH collective this week. Drinking alone just got better, because now you're drinking with all of us.
READ. // "When people say I don't like what you do that inspires me to do more because they have an opinion. I love that." If you know Nardwuar, you'll love this. If you don't know Nardwuar, I'm so jealous—you're gonna start your obsession with him now.
LOOK. // Mattiel Brown is simply ridiculous. She's a fantastic designer and a fantastic musician. It's just not fair. Incidentally, she collaborated on the cover of the latest Dope Girls zine, and you should pre-order that shit right now.
DRINK. // Arches Brewing's Southern Bel'
This relatively new brewery opened up near Atlanta's airport about a year and a half ago. Aside from setting up shop in a relatively beerless part of town, they did so with a unique lineup that included a selection of seasonal rotating Lagers. This Belgian Pale comes front-loaded with coconut followed by a subtle wood-flavored complexity on the back end. These guys are just full of surprises.
READ. // "When you listen to Talking Heads' most iconic songs, they all have one standout element in common: Tina Weymouth's funky, melodic bassline." Carrie Courogen hits the nail on the head in this excellent profile of Talking Heads' erstwhile bass player.
LOOK. // The shades of grey in these tintype photographs from Birmingham-based photographers Cary Norton and Jared Ragland (AKA: Gusdugger) hover somewhere between haunting and comforting. Either way, I can't stop looking.
DRINK. // Oliver's Yarlington Mill Medium Dry Cider (2015 Vintage)
This is the perfect introduction to low-intervention cider: prominent fruit flavors are led by a perfectly balanced acidity leading to an ever so slightly tannic finish. Pairs incredibly well with hard cheeses such as aged gouda or parmesan.
READ. // "It was all caught in my throat—my embarrassment that it had gotten to this point. The producer listened. Then he said, 'Well, there are two sides to every story.' When it comes to issues of harassment, abuse, and sexual assault, our society continues to dismiss women's stories (or worse, blame us for them)." Amber Tamblyn speaks out against being ignored and called a liar, standing up for herself, but also speaking out for the many women who feel they cannot. GBH recently partnered with Healing to Action, a group dedicated to supporting worker leaders in developing meaningful responses to gender violence in their communities.
LOOK. // The Spring 2016 issue of Domino Magazine features the home of a watercolor artist. While her work was nice, what really caught my eye was the gorgeous paper geraniums that decorated her living room. She had similar handmade flowers peppered throughout her home, all created by Livia Cetti. A former Martha Stewart Weddings editor, Cetti now has her own studio, The Green Vase.
DRINK. // Dovetail Brewery's Bamberger Dunkel
At 90 degrees here in Chicago, you'd be reasonable to think fall is months away. But Target is full of Halloween crap, and bars and breweries are full of Märzens. The Bamberger Dunkel is dark in color, but medium-bodied. Malty, bready, and chocolatey, it's a new release described as "the perfect companion to our cool, autumn days." Can't argue with that.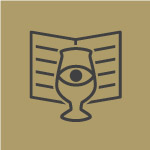 Curated by
The GBH Collective