These are the words, images, and beers that inspired the GBH collective this week. Drinking alone just got better, because now you're drinking with all of us.
READ. // "But if you stop paying attention, even for a moment, you can still get caught with your guard down. Here in America, in the year 2017." I pretty much always stop what I'm doing to read a new Rembert Browne piece, but Rembert Browne on Colin Kaepernick and race in America is extra special.
LOOK. // I don't know who this blogger is or who recommended him to me, but his old-school R&B takes on modern-day rap album art is mesmerizing.
DRINK. // Scratch Brewing Co.'s Spring Tonic
This odd little beer emits big ginger aromas right out of the gate. First sips bring on a nice acidity, augmented by a veritable salad of flavors—dandelion, carrot tops, and clover, according to the adorable 330-ML bottle. No hops, though. It packs an astounding amount of complexity for its 4.4% ABV. Must be something in the water—or the woods?—in Southern Illinois.
READ. // "Sam Adams Boston Lager? That's grandpa's beer. Sierra Nevada Pale Ale? Solid, but who drinks it? Fat Tire? My uncle drank that in college. Ouch." Andy Crouch examines whether desperate times call for desperate measures for the regional, pioneering craft beer brands in the United States.
LOOK. // As a self-taught photographer from Finland, Mikko Lagerstedt captures an uncanny display of nature and beauty and wonder from the literal edge of the world. Stunning, surreal, and brilliantly delivered.
DRINK. // Maine Beer Company's Post Ride Snack
A relatively new offering from one of Maine's iconic breweries, Post Ride Snack is a delicate, hoppy, thirst-quenching drinker that delivers everything you want from a Maine Beer Co. beer in a lower-ABV package. Perfect for a post-bike ride recovery, or a sunny Saturday afternoon session.
READ. // "Representation really matters—you can't be what you can't see." To answer the question of, "Where have all the guitars gone?" The New York Times sits down with eight songwriters and frontwomen to talk about the the highlights and struggles of being a female rocker.
LOOK. // Ever wondered what 30 days on a cargo ship in the open sea looks like? Wonder no more. JeffHK strapped a camera to his ship and captured more than 80,000 images—and even created a timelapse of the month aboard.
DRINK. // Whiner Beer Company's Rubrique-a-brac Bière de Garde
A beer I've heard good things about for a while now, it's finally getting distro'd in Ohio and I couldn't be happier about it. Rubrique-a-brac is champion of versatility, equally enjoyable in the waning warmth of the afternoon, the increasing crispness of the evenings, and the welcome chill of nights at the edge of a campfire.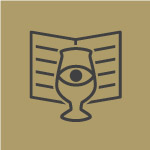 Curated by
The GBH Collective