These are the words, images, and beers that inspired the GBH collective this week. Drinking alone just got better, because now you're drinking with all of us.
READ. // "Then, in the 2000s, the Lebanese government tried to encourage farmers to grow potatoes. 'Really?' another farmer asks, incredulously, while he drives us around some cannabis fields in the area. 'Do you know how much [a unit] of hash is? You want people to grow potatoes?!'" The insane story of how the bread basket of the middle east went from growing wine grapes, to drugs, and back to grapes again.
LOOK. // Antonio Gibotta reveals the wonder that is Els Enfarinats, an annual festival in Spain.
DRINK. // Right Proper Brewing Company's Thingamajig
This refreshing Gose is filled with light tannin hints of raspberry. Absolutely delicious, and a nice way to say goodbye to the summer for good.
READ. // "'We would drink 22-ounce bombers like water, because it did: It brought you back to that happy place, that moment in time,' Pallen says. 'Beer connects with you.'" Draft magazine profiles Mike Pallen and the new home for Mikerphone Brewing in Elk Grove Village, Chicagoland.
LOOK. // Light and shadow sculpturist Kumi Yamashita uses resin to capture light and cast shadows of the facial profiles of 40 New Mexican residents she met during her travels as a celebration of their individual lives.
DRINK. // Tired Hands Brewing Company's Handbier
Tired Hands' crushable IPA is brewed cleanly on a light, fluffy base of German pilsner malt, wheat, and oats, and intensely hopped with tropical, aromatic hop varietals. Extremely easy to put back a few cans at 4.5% ABV, Handbier is another winner from the imaginative folks at Tired Hands.
READ. // Bees play an important role in the pollination of a variety of crops around the world. This piece takes a look at how climate change is affecting the bee population in Central and South America—which has a direct impact on yield from coffee plants.
LOOK. // These brilliant (as well as tongue-in-cheek) portraits of mechanics, by photographer Freddy Fabris, recreate the paintings of the Renaissance Masters in the most sublime way possible.
DRINK. // The Cider Farm's Classic Dry
Stumbled upon this cider at a tiny wine bar in Mineral Point, WI (The Cider Farm is also located in Mineral Point), and it's everything I want from a cider—dry, acidic, and way too drinkable. Two bottles came back to Chicago with me.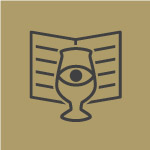 Curated by
The GBH Collective