In a community with seemingly near-constant beer releases, festivals, and assorted events, Cantillon's Zwanze Day is special. As GBH's Dave Eisenberg wrote last week:
"Zwanze has a name, but it's a new beer every year. Zwanze is exclusive, but it's made available to drinkers all over the world. Zwanze is a product, but it's also one of the most anticipated beer events of the year. Meaning, Zwanze can't be characterized as any one thing."
Fittingly, then, we won't characterize it with one report. The seventh-annual Zwanze Day went down at 60 breweries and bars in 18 different countries on Saturday. The GBH Collective partied all over the globe this weekend. Below are a few of their observations.
Summertime is the time for outdoor drinking, and when you live in the Midwest, the longer the warm weather stays around, the better. However, no one expects it to be above 90 degrees in late September with Oktoberfest's on the way and Zwanze Day upon us.
While Chicagoans would typically be trying to pass a t-shirt off as "enough," we instead spent the afternoon looking for ways to cool off. Sometimes we got a little creative in our sartorial choices, but when you're sweating out Cantillon as fast as you're drinking it, all options are on the table.
It would be easy to go to a tapping of Cantillon and snap a picture of the long lines, jockey boxes, and pitchers full of Lambic In fact, I did just that on Instagram. But as the clock inched toward 2pm central time in Chicago, everyone began joining a countdown in unison, ready to partake in the hype after hours of enjoying food and a party-wide bottle share.
Smartphone cameras were open and ready to capture the pinnacle of Zwanze Day, but I couldn't help but notice a contented griller, tucked behind the front lines, with a smile on his face as he turned Ćevapi links in his own serene bubble.
Perhaps I was just really hungry and really like Ćevapi, but as the countdown reached zero and glasses were filled, my lens wandered his way. By the time I turned my attention back to pitchers of Cantillon instantly being emptied, zero hour had passed. Thankfully, I was still able to fill my glass, but not until before I got my hands on a Ćevapi.
It's only fitting to hold the city's official Zwanze Day as a perennial event at West Lakeview Liquors The small bottle shop is an institution of craft, stocking several European styles in Chicago since the late '80s, before most Americans had any idea what they were.
After having their casual grill-outs squashed by the city years ago, the rise and cult following of Cantillon has birthed the perfect reason to party with a formal celebration. It was fun to see the back lot buzzing again for what's become a such a high-profile, globally shared event.
As I departed, I spotted owner, Kristina Bozic, perched above the buzz of the party with a glass of Cantillon, likely taking a well-deserved break after surviving the events leading up to the tapping in the afternoon. I won't know her thoughts in that exact moment, but I can only imagine the joy of seeing her back lot filled with friends and loyal customers again far outweighed any exhaustion the day might have brought her.
—Stephanie Byce
Nick Rutherford and Molly Gunn at The Porter Beer Bar have been cultivating a world-class watering hole in Atlanta, Georgia for just more than 9 years now. In that time, the landscape of beer on a national and local level has dramatically changed, and this righteous couple have been shepherding ATL beer drinkers forward. They travel all over and, for many years now, they've attended the Shelton Brothers Festival. Luckily for us, with the Shelton Brothers recently opening distribution to Georgia, that hard work has been recognized with them receiving the honor of being a host on Zwanze Day.
In the photo above, Nick conspires with Three Taverns brewmaster Joran Van Ginderachter. As we all gathered for the international toast, it struck me that to my left and right I was surrounded by many folks like these two guys—longtime members of our beer drinking community. There were brewers, distributors, and enthusiasts toasting and cheering in harmonious concert of joy and celebration. And it was a celebration not only for Nick and Molly, but for all of Georgia. It's been quite a year for brewers in our state—we can finally sell beer directly to our customers. Now that The Festival has landed here, it seems the old stigma of the south not really being up to snuff beer-wise is more fragile than ever. Zwanze Day is the exclamation point.
—Blake Tyers
I make a note of my surroundings as I approach the railway arch that houses The Kernel Brewery in Bermondsey, southeast London. In that moment it all of a sudden makes sense why this eerily quiet, semi-industrial, semi-residential setting is the ideal hideaway for the London leg of Brasserie Cantillon's annual Zwanze Day celebrations. The urban backdrop feels as familiar as Cantillon's very own Brussels abode.
The Kernel's Zwanze vibe has changed somewhat over the past few years. This year, gone is the teenagers waiting outside the concert hall-like air of excitement, counting down time until the beer finally gets tapped at 8pm. Everyone is considerably calmer, knowing that whether they choose to wait in line for a few minutes or just rock up to the bar once the initial rush has calmed down, that soon a glass of Zwanze will be in their possession.
And what of this year's Zwanze? Brewed to celebrate Jean Pierre Van Roy's son Sylvain's 18th birthday, the beer is an unblended two-year-old Lambic dosed with semi-fermented Oolong tea. It's bright and floral on the nose, with hints of elderflower. There's a floral, fruity, lemon-zest character leading to a mildly tannic, drying finish. It's a fun beer, but hand me a glass of regular Cantillon Gueuze instead of this and I'd be even more content.
—Matthew Curtis
Zwanze Day festivities at Jolly Pumpkin Artisan Ales takes the form of a full-on, sour-focused festival. This year—the second time the Dexter, Michigan brewery has hosted the celebration—was unusually warm, with temperatures peaking at 91 degrees as the gates opened at precisely 2:12pm.
The unseasonal heat did little to deter the nearly 500 folks in attendance, but it did put the ice buckets and jockey boxes to task. A steady stream of Jolly employees could be seen dollying head-high stacks of ice to each of the 30 brewery stations to replenish what had been lost in the bus trays and coolers.
At one point, a large chunk of ice in the Zwanze box caused a kink in the draft line, and an excessive amount of foam in all the pours. The issue was short-lived, however, as one of crew members flung open the cooler, punched through the block, and rearranged the ice.
Ice blockage or no, the line at the Cantillon booth was constant, and stretched the entire length of the tent until each of the six lines kicked. By that point, the heat had died down a bit, but the crowd was just as thirsty as ever.
With more than 70 predominantly sour beers being poured, internal pH moderation was a point of constant concern throughout the day's festivities. Thankfully, the folks at the Creature Comforts booth had a tray of TUMS (for your tum tum) for the taking.
Unfortunately, they, too, were pouring predominantly sour beers (which were delicious) instead of their famed Bibo. A crisp, refreshing Pilsner would've been just what the doctor ordered to beat the heat, reset the palate, and fight against the impending heartburn.
John Laffler from Off Color Brewing had the right idea, however. While the rest of the attendees—and the staff, for that matter—were burying their noses in four-ounce pours of the semi-fermented-oolong-infused Zwanze beer, he was toting around cans of High Life to beat the heat. And the acid reflux.
—Kyle Kastranec
My favorite thing about Italian drinking culture is a crowd spilling onto the road with drinks isn't a sign of a looming problem, but rather social necessity for many of the tiny bars. The result is an electric-but-friendly atmosphere around Florence's laneways and Venice's canals. Zwanze Day, at Rome's beloved beer bar Ma Che Siete Venuti a Fà, is no exception. Arriving at 6pm to a crowded front bar, drinkers were already milling around the front. The downstairs and back rooms remained relatively empty, aside from a few telly watching football fans who didn't seem interested in, or concerned by, the crowd.
We drank Lambic and Lager and waited until 9pm. That's when owner Manuele Colonna yelled a bunch of things in Italian. We all cheered. The first pour was celebrated with gusto by the crowd. People squeezed through, either keeping their prized tasters held high, or ducking under raised eager arms and back out onto the street. We swirled and sniffed and pretended to get nuance from a beer full of it, in a situation less than ideal for finding it—but more than ideal for celebrating it. Cars, scooters and bemused pedestrians pushed their way through a crowd of tourists and locals all enjoying a celebration of lambic. Inside, though? Some folks were still just watching football on TV.
—Luke Robertson
It was a hot autumn afternoon at Jester King for Zwanze Day 2017. Our guests joined us in the old horse corral behind the brewery. We limited attendance to 200 people to keep the environment relaxed and low key. Guests enjoyed six different Cantillon beers including 2017 Zwanze, as well as bottles from Side Project and beers our guests brought in for a bottle share. We've now hosted Zwanze Day for five straight years since 2013.
Texas has very high licensing fees for out of state breweries—about $7,000 for a two-year license. Texas sends the message that if you're not going to sell more than 100 barrels a year here, you really have no business being here. That's why so many of the best breweries in the world aren't available in Texas. Shelton Bros., Flood Distributing, and Jester King all helped absorbed the cost to get Cantillon into Texas. We hope that this sense of revelry and collaboration will send a message to our legislators.
—Jeffrey Stuffings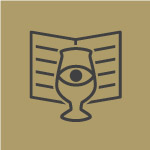 Words + Photos by
The GBH Collective