These are the words, images, and beers that inspired the GBH collective this week. Drinking alone just got better, because now you're drinking with all of us.
READ. // "I've put literally thousands of hours into it and I'm not always sure I understand it. But I do know it's a lot of fun to watch." I drink a lot of beer, but I also play a lot of video games. Dota 2 is up there with my most played. This game—an odd offshoot of the classic Warcraft 3—has an international tournament with a prize pool of almost 24 million dollars. This article covers the soccer-esque elements of the eSport.
LOOK. // "Amazon sellers have been experimenting with AI for a number of years now, but the company clearly wasn't keeping an eye on the mischievous bot that recently had its way with their 'phone accessories' section." There's nothing better than when a computer tries to human and fails miserably. This huge collection of already printed cell-phone cases shows just how badly AI can fail when it doesn't understand nuance.
DRINK. // Dogfish Head Brewery's Lupu-Luau IPA
I would drink dirt if it was coconut flavored. That said, I was very excited when DFH announced their coconut IPA. I'd seen lots of coconut Porters and Stouts, but an IPA? With coconut accentuating the hops? Hells to the yes. The beer is pretty timid, overall, but is definitely coconutty. I wouldn't call it an IPA, but then again, I'm not trying to make money selling it.
READ. // This is a touching story of an Australian Aboriginal elder traveling almost 2000 miles to dance with his granddaughter as she graduates year 10 of high school. "Gali Yalkarriwuy Gurruwiwi speaks limited English, mostly conversing in traditional language of the Galpu clan. He says 'proud' as he touches his heart."
LOOK. // Derek Smith and Maclean Barker are a photographic couple. Married in the 1990s in New Zealand, they've spent decades looking at the country from unique angles.
DRINK. // Stone & Wood Brewing Company's Jasper
Most that know of Stone & Wood know them for their Pacific Ale. With their other core beers struggling to find an identity, they've rethought their Red Ale, tweaked the recipe—more dry hops!—and re-released it as a seasonal product. The new version is rich and luscious, with lovely hop aromas and a nutty biscuit-driven body.
READ. // "We didn't have to talk then, and that is real friendship. Never uncomfortable with silence, which, in its welcome form, is yet an extension of conversation." Patti Smith remembers her buddy, Sam Shepard.
LOOK. // Two Michigan-born Patagonia employees travel back to their home region to shed light on the likelihood of an oil spill on the largest freshwater source on Earth. If you have any connection to the Great Lakes, I implore you to give this a watch.
DRINK. // Jackie O's Brewery's Cellar Cuvée 11
Five Barleywine-esque beers, each aged in bourbon barrels, blended together to create one. When warmed slightly, it provides the perfect fireside companion to the lightly chilled air that visited Ohio this past weekend.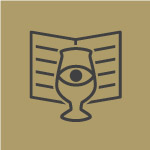 Curated by
The GBH Collective