These are the words, images, and beers that inspired the GBH collective this week. Drinking alone just got better, because now you're drinking with all of us.
READ. // "Today, Charleston stands not only as a neutral ground, but a demilitarized zone of barbecue, where tradition, personality, and innovation have become entangled on the world's stage." Not that Charleston needed the likes of John Lewis, Rodney Scott, and Sean Brock to legitimize the city's restaurant scene, but it sure as hell doesn't hurt.
LOOK. // Melissa McCracken, a visual artist, uses her synesthesia to paint songs.
DRINK. // Whiner Beer Company's Miaou
A barrel-aged wild Wheat Ale, Miaou is vinous, tart, lemony, a bit funky, and includes a hint of wheat sweetness. This is a humdinger of a mixed-fermentation beer. Excited to live with this one a bit, as summer becomes fall.
READ. // "The war for better beer isn't fought just in the bars and stores; it's increasingly fought behind the scenes by the distribution companies that supply those more visible theaters." In the "new age" where "independence" is (arguably) key, Craft Beer & Brewing takes a look at the rise of the independent beer wholesaler.
LOOK. // I've been a huge fan of all things Burial for a long time now—the artwork, the brewery aesthetic, the people, and of course the beer. Brian Casse of I Drink Good Beer captures the look and feel of the place in this photo set from his visit to Asheville, North Carolina.
DRINK. // Mast Landing Brewing Company's Little Choppy
This is a relatively new addition to the scene in Portland, Maine (located in nearby Westbrook). These folks brew some lovely hoppy beers, including Little Choppy, a Hoppy Session Ale. As we grasp on the remaining summer days, this beer—soft, tropical and, dare I say, crushable?—is perfect for the dog days.
READ. // "Production started after the Grammys where Frank flew in high-profile producers, artists and sound engineers from all over the world to work on the record. These names included French movie composer, Christophe Chassol; multi-instrumentalist Jon Brion and Radiohead's Jonny Greenwood" This Tumblr post was put up on the one-year anniversary of one of my favorite albums of all time: Frank Ocean's Blonde. I read this retrospective during the most turbulence I've ever experienced on an airplane. It was engrossing enough to somewhat distract me from the fact that I was rising and falling hundreds of feet at a time. Which is also kind of how this album makes me feel.
LOOK. // Pet Symmetry's video for "Stare Collection" is set 27 years in the future as the band embarks on their eventual reunion tour. And since we don't have time machines the band is played by their own dads. The result is charming, clever, and humorous just like their music.
DRINK. // Perennial Artisan Ales' Barrel Aged 17
This was the best beer I drank while we were in Atlanta this past weekend. 17 was already one of my favorite beers. Its like drinking a boozy York Peppermint Pattie covered in silk. Fourteen months of barrel aging wasn't necessary, but it added a bit of caramel to the edges and pushed the mint down a bit. Instead of being transported to the top of a mountain, I was in a warm bakery eating mint chocolate fudge.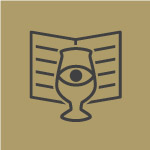 Curated by
The GBH Collective