These are the words, images, and beers that inspired the GBH collective this week. Drinking alone just got better, because now you're drinking with all of us.
READ. // Despite this article's lede, Real Ale is definitely not the beer world's equivalent of natural wine. But! As a Brit, I'm fascinated to see the growing interest in this style from the U.S. As Shelton Brothers' Kevin Brooks puts it, cask ale is "a huge pain in the ass for nearly everyone involved." So, why the increased interest? Because, when done right, it's one of the best ways to enjoy a beer, of course.
LOOK. // This week I found myself mesmerized by these photographs from Julien Palast, which have a level of detail that almost resembles the brush strokes of an oil painting.
DRINK. // Beatnikz Republic Brewing Co.'s Farmhouse Hitchhiker
I found myself wishing for more Grisettes and Saisons in my life recently. Thankfully, Manchester's newest brewery, Beatnikz Republic, has obliged. Farmhouse Hitchhiker is classically Belgian at first, with familiar phenolic notes coming through before leading to a dry finish. The addition of Sauv-Blanc-soaked oak chips adds a pleasing, gooseberry-infused acidity to the mix that lifts this beer a nose above some of the competition.
READ. // "Early on, Trump had greater self-control than he had as a candidate, but he couldn't quite crack the likability factor—and, maybe, he didn't want to. Long before Tony Soprano launched the anti-hero drama, Trump was that guy." Emily Nussbaum subjects her self to old TV of dubious quality to dig a little deeper into our president's psyche. Her exploration chronicles Trump's public (and televised) persona over the years, which illuminates his current personality. The only problem is that now? The worst of his behavior can't be fixed in editing.
LOOK. // Since my 91-year-old grandfather passed, I've been looking through old photos, trying to stir up some good memories. I stumbled upon this collection: a look back at a colorized version of people at leisure in the 1950s. I don't know what it is, but seeing the past colorized makes it so much more accessible and real, versus all the achromatic images we're used to.
DRINK. // Oskar Blues Brewery's Fugli IPA
I won't pretend like I didn't buy this beer because I thought the can looked cool. Fortunately for me and my wallet, this almost-Calagionian take on the citrus IPA (that uses Japanese yuzu and ugli fruit) works well as a summer quencher. Not nearly as aggressive as some of its blood orange and grapefruit cousins, but lilting and subtle at 5.8% ABV.
READ. // "Traveling Spain, Benton is wide-eyed and restlessly curious. His palate proves unimpeachable. Drinking rioja, he picks up the licorice blush that everyone else misses. Tasting hams, he identifies which were cured from lesser cereal-fed pigs and which came from better acorn-fed pigs. Each taste he savors, and every colleague he befriends, inspire him to ask questions of his own work." John T. Edge chronicles American cured ham master Alan Benton, as Benton tours Spain to learn more about his craft.
LOOK. // Simon Davidson captures some real bitchin' pealouts.
DRINK. // Lo Rez Brewing's Primary Element
A crisp, peppery farmhouse with hints of lemon. Crafted in the Southside Chicago neighborhood of Pilsen, it's a welcome sight during this outrageously humid summer.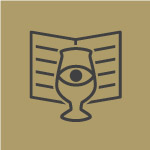 Curated by
The GBH Collective