These are the words, images, and beers that inspired the GBH collective this week. Drinking alone just got better, because now you're drinking with all of us.
READ. // "He has come to realize it is probably easier for a father in these circumstances to love a son than for a son to love a father." I've always felt an emotional kinship with Joey Redner — a sort of calm, but firm chip on my shoulder that seems to sit upon his as well. And this story from seven years ago in the Tampa Bay Times explains some of that resonance. What a story.
LOOK. // Chance the Rapper is a disruptive force in so many ways. He's forgone the record label route in favor of an independent approach to selling his music. He's pushed an open political agenda that's put him in the same conversation as our governor on things like public education. And here he is stopping himself during a Tiny Desk Concert to read a poem that's somehow even more revealing than his already vulnerable music. That horn player broke my heart for a second.
DRINK. // Wicked Weed Pernicious
This week I recorded a podcast episode with Luke Dickinson, the less-interviewed brother of the recently acquired Wicked Weed Brewing out of Asheville. It was a revealing conversation. And you could tell he was still keen on pouring their flagship IPA, Pernicious, for which some now see irony in the name. Time will tell. But it's delicious.
READ. // "And it's his [Max Mcgee's] performance in that first Super Bowl that was so amazing, in no small part because he was badly hungover." The unlikely (an unknown) tale of Max Mcgee's performance as a Green Bay Packer in the first Super Bowl. From breaking curfew and hitting it hard the night before at the hotel bar, to pulling in seven catches and scoring two touchdowns in a Green Bay victory, this guy apparently knew how to shake a hangover.
LOOK. // Brian Casse runs the site "I Drink Good Beer," it's a visual blog that showcases and profiles brewery's and beers. Brian has a knack for capturing the feel of a place, and he succeeds in spades with this showcase for Suarez Family Brewery. He subtly captures what is feels like to visit Dan and Tay's brewery on a snowy, peaceful day in Hudson, New York.
DRINK. // Suarez Family Brewing Company Qualify Pils
In other Suarez Family news, Dan and Tay (and Enzo!) were up in Portland this past weekend for Oxbow's Pils & Love festival where their Palatine Pils was a crowd favorite. I certainly wasn't alone in going back for a second and third glass. Unlike Palatine, a more classic take on the style, Qualify Pils is a "hop accented pilsner" that trends a little more new school. Yet, it's clean, dry, full of classic pilsner malt character and unique hop character. And (as is a hallmark of all of Dan's beer) it's extremely drinkable. New available in 16 ounces cans as of last week, it's perhaps the quintessential summertime beer.
READ. // "I am not busy. I am the laziest ambitious person I know." This article is by no means new — it's from 2012 — but it's one that I continue to find myself coming back to now and again, including earlier this week. It's worthwhile to revisit, not only because it's so well-written, but because it's so timeless.
LOOK. // During the summer months, being stuck inside an office for 40+ hours a week can really blow. One thing I've found that helps is tuning in to the Explore.org Live Bear Cam and watching some grizzlies catch salmon as they start to run upstream. It's a near-permanent fixture on my second screen from mid-July through the end of September. Some days, it's nothing more than a serene river. Others, it's a downright feeding frenzy.
DRINK. // Jackie O's Brewery Elle Saison
The first beer to pass through Brad Clark's brand new foudre, Elle is bright and nuanced and crisp as a saltine on the finish. It's also, hopefully, the first in a long line of such lighter offerings, to complement the breweries already renown bourbon barrel program.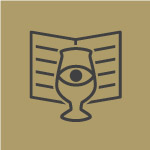 Curated by
The GBH Collective