These are the words, images, and beers that inspired the GBH collective this week. Drinking alone just got better, because now you're drinking with all of us.
READ. // "The few times I have chosen to speak about matters not strictly focused on beer, whether on our Twitter account, or our blog, I have had at least a few replies along the lines of, 'Just stick to beer, man!' or 'Leave politics to the politicians!' or 'I don't want to read about politics on here, so just stick to beer stuff.' No thanks." Beer is politics. Everything is politics. Cloudwater's ever-vocal Paul Jones nails his political credentials to the mast ahead of yesterday's UK General Election.
LOOK. // I enjoyed the simple, artful composition in these shots of daily life in Western Mongolia from photographer John Feely.
DRINK. // Mills Brewing/Oliver's Cider's Foxbic Wild Ale
Mills Brewing might be the best new UK brewery you've never heard of, and that's because Foxbic is their very first bottled release. It's a wild ale using a traditional turbid mash a'la a Lambic brewer. The resulting wort was then blended with juice from Foxwhelp apples and fermented in oak for 8 months with lees from Oliver's Cider. The resulting beer is tart and full of barnyard funk, which in turn is balanced by the fruit and acidity from the apples. Expect great things from Mills in the future.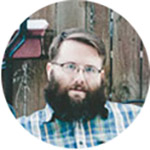 READ. // Why did he like this photo? Is he so un-evolved that he can't resist the allure of a butt pic? Obviously he liked the photo because he liked what he saw; I understand that, but I still don't get it. After discovering her boyfriend "liked" a picture of a fitness model's posterior, Ashley Caman wonders what a like on Instagram actually signifies.
LOOK. // Armed with only in-camera techniques, Dominika Gesicka captures life in the world's northernmost town, Longyearbyen, Norway.
DRINK. // 2 Towns Ciderhouse's Rhubarbarian
Rhubarbarian fully embraces the unique characteristics of its namesake. Tangy, savory, and a bit funky, 2 Towns packs a lot of flavor into this cider, while avoiding overloading it with sugar. This may not be the most accessible cider on the market. However, for those like myself who enjoy rhubarb, without the added sweetness found in most commercial rhubarb products, it's a winner.
READ. // "Where someone else might see a raccoon penis, she sees earrings." A mesmerizing look at the remote Cumberland Island, off the coast of southern Georgia.
LOOK. // File this under: Why Didn't I Think of That? French artist Julien Berthier has started augmenting public bronze sculptures by adding his own bronze pigeons. He even matches the patina.
DRINK. // COAST Brewing Company's 32/50 Kölsch
Billed by GBH's own Blake Tyers as "pretty much the best Kolsch in the U.S.," 32/50 doesn't disappoint. Light, crisp, and unbelievably refreshing, muling back a case from South Carolina was a no-brainer. The real problem has been rationing it to the last drop.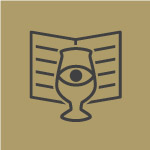 Curated by
The GBH Collective