For years, beer enthusiasts have grown concerned with the slow encroachment of Anheuser-Busch InBev into America's craft beer space. The multinational conglomerate's purchases of 10 breweries all over the country sound, to some, like the banging of war drums.

Moves that bring new companies into AB InBev's High End unit are part of a continued effort to rapidly expand place within beer and help boost annual revenue, with a goal of more than doubling 2016's $45.5 billion mark by 2020. Buying new breweries or simply building them is a competitive advantage that bottomless pools of money can create, but don't think that handing over blank checks is the only way the company is working to enhance its position. For more than two years, AB InBev has been quietly relying on a small and nimble portion of its business to find new routes that lead to better innovation and ideas en route to that $100 billion revenue goal.
ZX Ventures, AB InBev's internally-funded venture capital team, has mostly received attention from the beer enthusiast community for controversy over things like investment in Northern Brewer or digital news site, October. But an analysis of business dealings and investment practices by ZX suggests there is more to consider than ownership of homebrewing supplies, the financial backing of a Conde Nast website or, as we revealed on Friday, owning a minority stake in prominent beer ratings and resource website, RateBeer.

[Disclosure: Good Beer Hunting owner and founder Michael Kiser serves as executive editor of October as employed through Conde Nast. Additionally, I've written for October.]

Since it was founded in 2015, ZX Ventures' global reach has brought a variety of companies and technology-based startups into its fold with the benefit of these nascent businesses providing modern thinking to a generations-old beer company. While AB InBev's recent announcement of a $2 billion investment in steel tanks and new equipment is practical, the relatively small financial need of ZX has the potential to truly move the beer behemoth into 21st century thinking.

Through ZX, AB InBev isn't coming for your pint glass of locally-made craft beer. They're coming for your data.
According to previous reports from Brazil, ZX Ventures has six or seven units/teams that operate independently around the world, but share experiences and have the same objective: to act as a "disruptive growth group." What that specifically means in practice and purpose isn't fully clear, although the language is certainly familiar to similar descriptions often employed by Silicon Valley venture capitalists. The countries that include ZX headquarters are reported as Brazil, the United States (New York), the United Kingdom, China, Argentina, and Japan.
In America, ZX has garnered the most attention for a small selection of investments that include PicoBrew (a table-top homebrewing setup), homebrew supply company Northern Brewer, and October.

But aspirations in the past and moving forward showcase a much broader interest. Additional companies that have received money from ZX include:
"I am definitely interested in companies focused on commerce, ID verification, logistics, retail analytics, etc.," Anheuser-Busch InBev Global Head of eCommerce Michael Scissons said during a Q&A last year. "Technologies that can help us connect consumers more efficiently with what they want is top of mind for me."

On many occasions in a call last week with GBH, ZX leaders referred to goals of creating a "beer experience" for consumers. While AB InBev's VP of E-Commerce Guilherme Lebelson repeatedly said that there was no "clear path" for connecting these businesses or inclination of how they might use the vast array of data, it's clear the focus of a holistic "experience" indicates a larger ecosystem may be at play. These kinds of investments are consistent with a unifying goal of better understanding and having a part in beer purchases, from start to finish.

In tracking the evolution of ZX, Scissons' comment may be telling. Today's marketplace demands the use of "Big Data" to create smarter and better investment. Living inside the Internet of Things means connecting preferences, choices, and consumption through a variety of platforms—but especially the smartphones that never leave our side. The data trail we leave behind is robust, telling, and exactly how to let companies know what we want.

"Underpinning everything we do is data," ZX states on its website. "The more we know about our consumers and products, the better chance we have of anticipating their needs in the future."
To gain insight into how this has so far played out with ZX Ventures, it's important to look at activities outside American borders. Most notably, the partnerships and investment in Brazilian startups that have potential for strong payoff, both in access to customers and the information they share.

Last year, it was reported that some combination of ZX and/or Ambev, AB InBev's Brazilian business invested in three companies, beginning with Ingresse, a Brazilian ticket management system. As pointed out by Epoca Negocios magazine, taking a minority stake made perfect sense (via Google translate): "...the events move three types of revenue: consumption, sponsorship and tickets. The brewery is already involved in the first two."
Repeatedly, it's been noted that ZX Ventures, with funding from AB InBev, allows companies that receive investment to continue to follow their own path, essentially providing the building blocks for basic business planning that allows for successful startups to continue to grow. But it's also worth noting that, according to Epoca Negocios, neither ZX nor Ingresse would confirm the deal at the time—it was reported by another publication with sources close to the deal. This is similar to how the situation with ZX's minority stake investment in RateBeer played out on this website.

Additional investment in 2016 went to Zé Delivery, an on-demand beverage service that provides home delivery, and a type of business that's rapidly growing in the United States, from alcohol-focused companies like Drizly to broad online stores like Amazon. The success of delivery services and the ubiquitousness of this kind of consumer-driven leap for on-demand service is perfect for a company like AB InBev, which could utilize a vast collection of distributors and points of sale to easily cover demand:

"This is the kind of service that, in order to work well with a large audience, would need to have thousands of sales points," explains Marley Ribeiro, logistics analyst at Tecmar consultancy. "Ambev is one of the few companies in Brazil to have this capacity."

These businesses seem perfectly practical in their purpose to ZX and AB InBev, acting as ways to better connect to places where drinking choices are made, but also how that's happening. An app like Zé Delivery, for example, has the potential to provide invaluable data on decision making and geography, providing opportunities for more targeted communications related to beer and other drinks. A similar process is used in the U.S., in which AB is able to track sales data of Budweiser or Bud Light by area code and their place among total beer sales within that location.
This kind of data-driven focus played out with a third investment in 2016—beHoppy, a spiritual sister to popular rating app, Untappd. beHoppy was developed to track a drinker's "catalog" of beers, allowing users to give opinions on what they've enjoyed or disliked. The app then includes a method to find online locations to buy a product. In Brazil, the official store for the app is Empório da Cerveja, an online retailer backed by ZX Ventures.

Through this kind of vertical integration, AB InBev, via ZX, is able to better capitalize on consumer decisions, but it also provides useful information in relation to data collected, no matter how personal or impersonal it may be. (It's worth noting that I did not dig through the extensive terms and conditions of these platforms.) In multiple phases, from drink consideration to purchase, these companies provide services that gather information about drinking preferences that offer a direct glimpse into behaviors of users. At a time of constant industry growth in countries all over the world, it's not just the sale of beer that's of value—it's the information behind it, too.

"Despite being a nimble global start-up, we have access to the resources, logistics, distribution, media, business intelligence and technology of the fifth-largest consumer packaged goods company in the world with a formidable presence on every inhabitable continent," ZX states on its website. "This allows us unparalleled access to the research, technology, manpower, and distribution networks to test and validate our hypotheses with speed and voracity."
Net Promoter Scores, search term analysis, customer feedback loops—these are all ways in which ZX works to document viability, successes, and failures when scaling a new technology. Recruiting brilliant minds from places like Harvard, Stanford, and MIT doesn't hurt, either.

"Giving customers what they want isn't important just in tech, but in industries ranging from consumer goods to hospitality," Stefanos Metaxas, ZX Ventures Global Product Manager, wrote in a May 2017 blog post that describes ZX's method for product development.

Again and again on the company's blog, staff and administrators reference some variation of collecting customer feedback and the need to evolve alongside it. This kind of boardroom talk is not unique to ZX, AB InBev, or just about any corporate entity, but in terms of ZX's purpose and planning, the conspiratorial urge to read between the lines continually points back toward an interest in data and ways to collect it.

"ZX Ventures exists to evolve ABI's understanding of consumer needs and create new and exciting businesses," is how one ZX accelerator support program is described.

"...the company will try to continue looking ahead and thinking about the needs and desires of consumers for the next decades," explained José André Oliveira, ZX's head of marketing.

"Themes for the accelerator include 'enhancing consumption experiences through curation, personalization and localization, connecting people to products with greater speed and efficiency and seamlessly connecting and bringing people together for enhanced social experiences.'" is how TechCrunch reported on another development program. "So, as far as I can tell, finding ways of automating what a good bartender does all day, every day."

It's a good enough joke, but it's also reasonable to imagine it's not far from the truth. With typical investments, venture capital companies have the ability to request access to information on the success and growth of a company, along with relevant data. Interaction can even allow for decision rights, which may appear in ways that include the right to hire and fire, veto business decisions, and much more. Of course, using all those kinds of power is up to the discretion of investors.
In the case of ZX's investment in RateBeer, founder Joe Tucker noted that data from his site has been available to partners "for a long time," though "personally identifiable information," information that can identify a person, is never provided. He didn't indicate the breadth of rating data that is now available to ZX and AB InBev, but even broad details about user behavior (when/where ratings take place) and preference (what styles are rated) provides great potential for ZX and its parent company to maximize their position within any "beer experience" they so choose.

Imagine the benefit of having access to data from the companies in which ZX has invested beyond RateBeer, from how and what we brew at home (PicoBrew/Northern Brewer), to purchase decisions (Beer Hawk/Empório da Cerveja/Starship Technologies), to our impressions of beer (beHoppy), to how we want to better understand and revel in it (October). Along the entirety of the chain are opportunities to more fully and intimately learn about consumers and choices through e-commerce, retail and online mobile interactions.

This isn't exactly new corporate behavior. These kinds of decisions are duplicated—sometimes with much greater intrusion on privacy—by companies like Google or Facebook, platforms with which we interact deeply on a daily basis. The targeted investment into the brewing industry is nothing but smart from a practical and business sense.

In 2016, AB InBev revenue was flat in the U.S., among declining sales to wholesalers and a "mid-single digit" decline for Bud Light, the best-selling brand in the country. Meanwhile, AB's High End brands almost universally saw estimated double-digit percentage growth in production, with Golden Road (+57%), Karbach (+27%), Devils Backbone/Goose Island (+24%), Elysian (+23%), and 10 Barrel (+21%) all above the 20% mark. We've long known that interest for fuller-flavored beer has influenced AB InBev's plans to get into craft beer, but it's these breweries, along with a growing network of information, that can help shape the future for the company.

A common problem for large breweries—not just AB InBev, but Sierra Nevada, Boston Beer, Stone, and others—is an ability to stay with trends. With massive production scale and nationwide reach, staying ahead of the curve can be particularly tricky, forcing reactionary tactics. But with a treasure trove of drinker data, ZX and AB InBev are taking a proactive step toward fixing this problem.

Moves made by ZX, and what they can offer AB InBev, can take insight and make it action. Pairing the breadth of consumer data with a group of increasingly popular brands from High End breweries means AB InBev doesn't just have a better idea of who we are and what we drink, but in an unprecedented way, the company has found the means to better try and lead the pack. Focus groups are now a quaint relic.

Access to this kind of information provides the kind of quantitative information on which today's empires can be built. We need only to look at how demographic and lifestyle data has changed politics to see a consequence of this kind of flow of information. In the process, however, people become statistics known by their personal preferences, geographic location and annual income.

"Nothing vast enters the life of mortals without a curse," Greek writer Sophocles once said. This is our modern burden: the stream of information we spray across digital and financial platforms is now an extension of us. With a little ingenuity, forward-thinking businesses can use that to the ultimate advantage. As a consumer, we are "things" as much as we are "people." The continued success of ZX doesn't diminish one over the other, but grows them together, creating a paradigm in which our "beer experience" is catered and clever. The ease of consumption becomes tied to AB InBev's insight and influence, a network of apps and websites guiding our choices.

Our focus on AB InBev's occasional moves into craft beer misses the bigger picture. Success is no longer about 12-ounce cans or 16-ounce draft pours or taking over a beer aisle. The future depends on the numbers you create and the story they tell.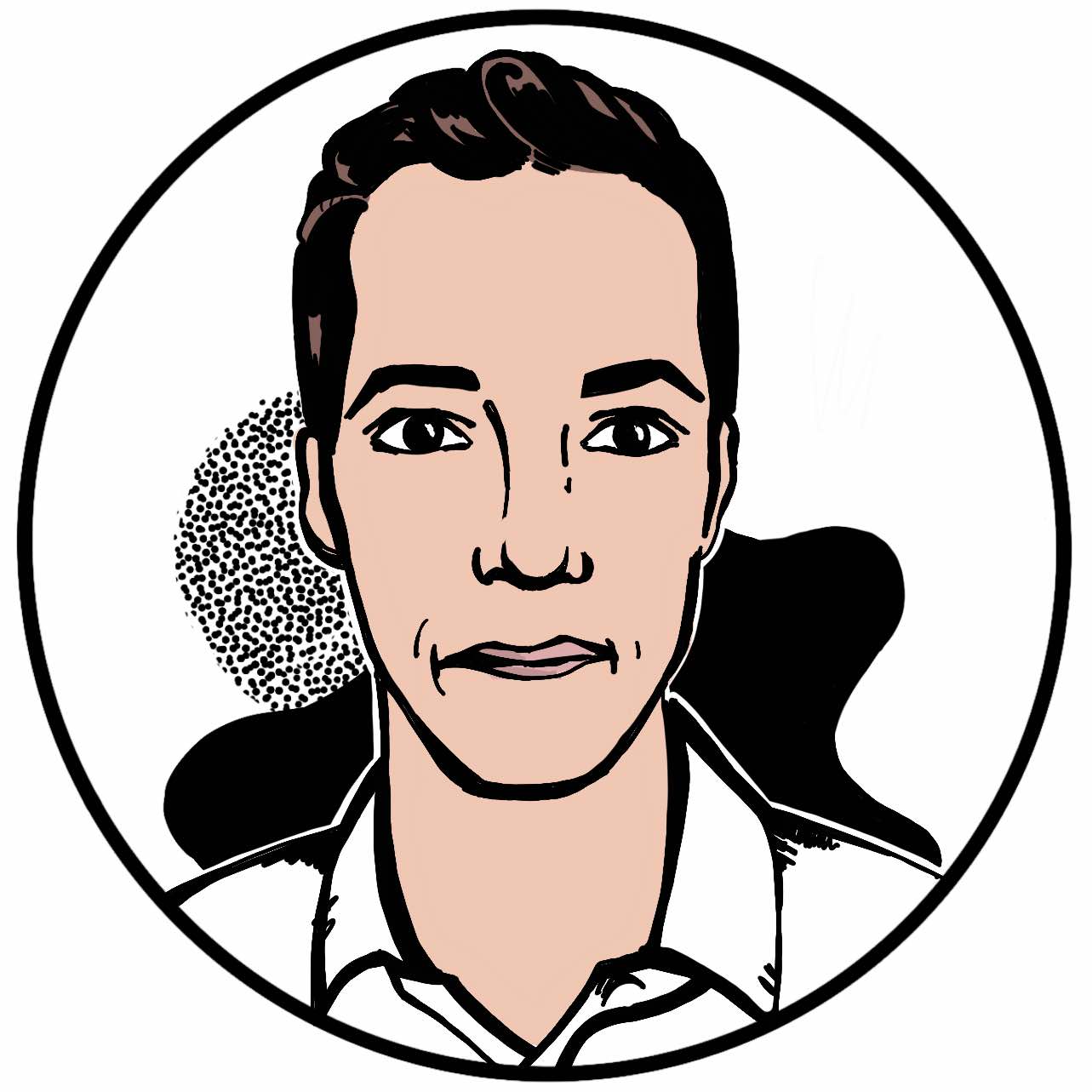 Words by Bryan Roth

Illustrations by Remo Remoquillo